What to know
critics consensus
Balto is a well-meaning adventure with spirited animation, but mushy sentimentality and bland characterization keeps it at paw's length from more sophisticated family fare. Read critic reviews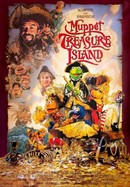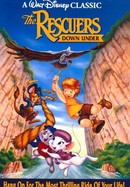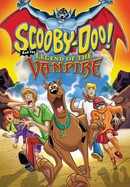 Scooby-Doo! And the Legend of the Vampire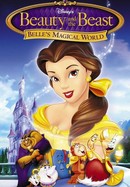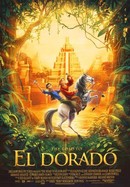 Where to watch
Rent/buy
Rent/buy
Rent/buy
Rate And Review
Movie Info
In this animated feature, a deadly diphtheria epidemic strikes the remote town of Nome, Alaska. With the life-saving medicine located hundreds of miles away, the residents decide to send out a sled-dog team. Balto (Kevin Bacon) -- a half-wolf dog ignored by all except a goose, Boris (Bob Hoskins), and two polar bears -- is chosen to run but is disqualified by lead dog Steele (Jim Cummings). When the other dogs get lost in the snow, Balto risks his life to rescue them and deliver the medicine.
News & Interviews for Balto
Audience Reviews for Balto
It's disappointing that for a movie with so many possibilities for a heartfelt and inspiring, albeit "for kids," story, 'Balto' frequently misfires and becomes pretty devoid of emotional payoff. The jokes are awkward and way overplayed, and the characters are basic, paper-thin and without chemistry. Instead of giving time to develop the plot, time is wasted superimposing the "anti-prejudice, underdog suddenly becomes a big hero" theme onto scenes that already make it pretty clear what this movie is going to be about. The animation is also sketchily inconsistent for some characters. With the exception of the black bear, who I'm convinced is one of the most well animated characters in traditional film, in terms of both presence and style. One of the upsides I can see in this movie is pausing a few times to study do's and don'ts of character design. The only other upside I've found (and this is a long shot) are the fan fiction stories surrounding 'Balto' and its characters, many which I've found have dove into the themes and developments that the film overlooked. I'm interested in Balto as an expansive character; I really feel this movie was a missed opportunity that it only carried his namesake but not the prominence of his legend. I wish I could like this movie more, but I just can't. If you're especially interested in traditionally animated talking animal movies, then maybe you'll like it, but even the talking lacks purpose that it makes you question whether or not it was necessary to make them say anything in the first place.

One of my favorites when I was a kid but now that I'm older I'm not so sure. It is a true story and also touchy. But it was poorly made. There are many ways to make this better. The plot was poorly thought. Even though it was a true story I'm pretty sure every thing didn't happen in real life. The plot build up was also horrible. This is more for kids then adults. It will be hard for me to sit through this now that I'm older. The animation was good. It was different and it was nice "eye candy" animation. If you like sweet fell good films that are animated then this might be for you but for me I'll stick to non animated.

Balto is a hugely under rated animated film. It was released at the same time as Toy Story and therefore overshadowed. But I preffered this film, I enjoyed it because it was funny and Bob Hoskins shows real enthusiasm to his character of the goose who is Balto's sidekick. Balto is one of the greatest hero's of an animated film and whilst watching you'll care about what he does next. I know you see a lot of animated films with the central character as an outcast but I will say Balto is the best of them all.

A fantastic and very underrated animated film from the 90s with great voice acting, great animation, and some great drama.
See Details