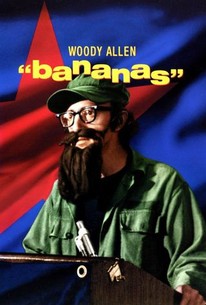 Bananas
1971, Comedy, 1h 22m
35 Reviews
10,000+ Ratings
Where to watch Bananas
Rent/buy
Subscription
Rent/buy
Watch Bananas with a subscription on Amazon Prime Video, rent on Vudu, Apple TV, Amazon Prime Video, or buy on Vudu, Apple TV, Amazon Prime Video.
Rate And Review
Bananas Photos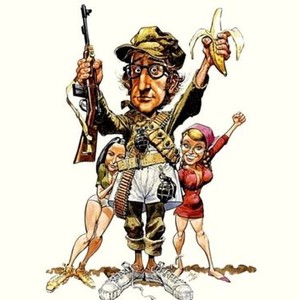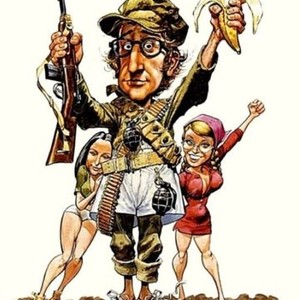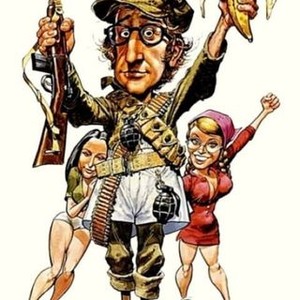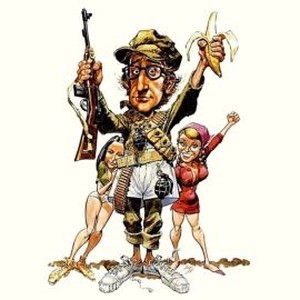 Bananas (1971)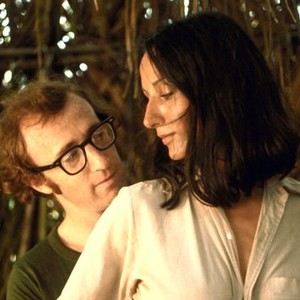 Bananas (1971)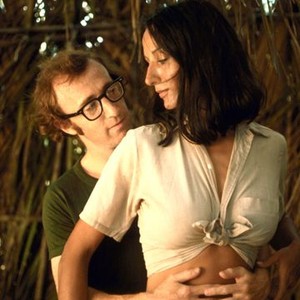 Bananas (1971)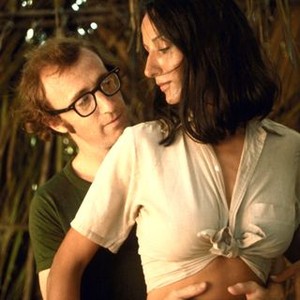 Bananas (1971)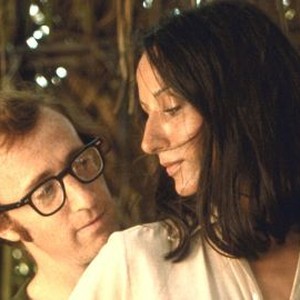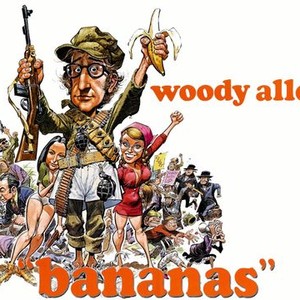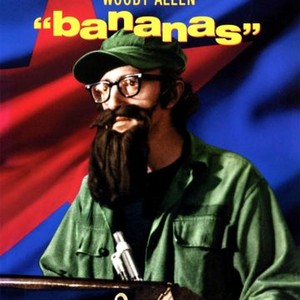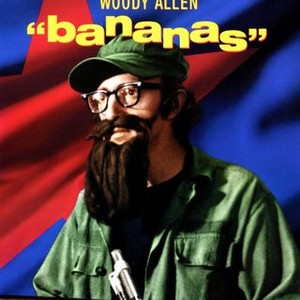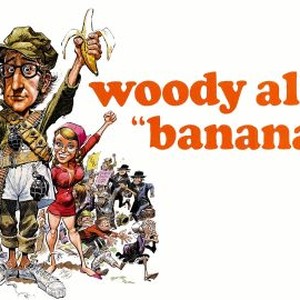 Bananas (1971)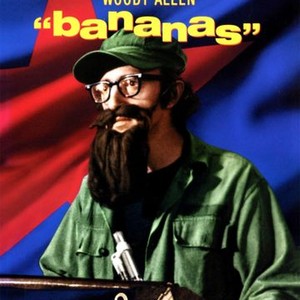 Bananas (1971)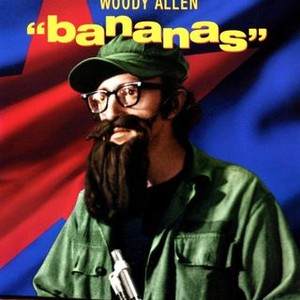 Movie Info
In this early Woody Allen comedy, the director stars as Fielding Mellish, a hapless product-testing New Yorker desperately attempting to impress a young and attractive social activist named Nancy (Louise Lasser). When Mellish travels to the turbulent country of San Marcos, he falls in with resistance fighters and, before long, becomes drafted as their leader. While Mellish's position of authority wins Nancy over, he has to deal with the many burdens of being a revolutionary leader.
News & Interviews for Bananas
Audience Reviews for Bananas
This early comedy from Woody Allen has many of his hallmark trademarks - clever dialogue, sight gags, and slapstick comedy. It also has Howard Cosell and a cameo from a young Sylvester Stallone. There is political satire - Cosell broadcasting an assassination as if it were a sporting event, J. Edgar Hoover "appearing" at a trial as an African-American woman, and a woman capturing the conservative views of the radical left so perfectly when she says in a sugary tone, "Differences of opinion should be tolerated, but not when they're too different. Then he becomes a subversive mother." But mostly it's a screwball comedy, one that for me was most interesting in the desperate relationship Allen's character, Fielding Mellish, has with a political activist (played by Louise Lasser), with her pointing out all of his shortcomings, always in such a nice tone. An example while they were breaking up - Him: "How am I immature?" Her: "Well, emotionally, sexually, and intellectually." Him: "Yeah but what other ways?" I'm sure you can just hear that in Allen's whiny, neurotic voice. This movie is not his best, but it's smart and was ahead of its time, and it's still entertaining decades later. Oh, last point - I also loved how Allen put the conservative 'National Review' in a row of pornographic magazines. :)

A surrealist political comedy, Woody Allen's Bananas is entertaining and gonna make you laugh a lot. Fresh.

LOL Laught out loud.....scenese only Woody Allen knows how to pull off...like the Orthodox Rabbis & insurance salesmen brought into Allen's character's prison cell....Tickled my funny bone!! LITTLE TRIVIA! QUICK! What Norman Lear TV series did Louise Lasser later star in??

The popular conception of the arc that Woody Allen films have taken over the past 30 odd years is that it goes from silly to serious. It is certainly true that his early films (this film, What's Up, Tiger Lily? and Take The Money and Run, for instance) are faster, sillier, and imbued with a heavy dose of slapstick, whereas his tragicomedies such as the brilliant Crimes and Misdemeanors are more thoughtful and analytical. Because I, like a lot of people, started watching Allen's later works first, the vast majority of Bananas feels more like a Jim Abrahams/David Zucker collaboration than that of one of the most observantly humanistic directors in film history. There are tons of gags (some work, some don't) and I haven't seen such a commitment to physical comedy since Leslie Nielsen brought Lt. Frank Drebin to the big screen. That's not to say that there aren't some gems (the opening scene where ABC's Wide World of Sports provides coverage of an assassination attempt on the President of the fictitious town of San Marcos is brash, bold, and dazzling -- excellently showcasing the seeds of a budding auteur). Ultimately though, it appears as if Allen, in 1971, was perhaps too dependent on his onslaught of jokes and sight gags and he didn't yet trust himself as a filmmaker. This film is manic and hyperactive (it is called Bananas, after all) but worst of all, it's impatient and overly eager to squeeze in as much "comedy" as possible, instead of trusting its material and letting the setup deliver the punchline.
See Details