You might also like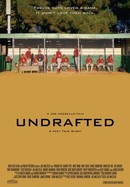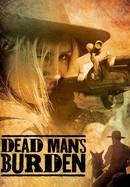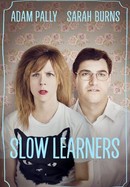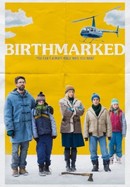 Where to watch
Rent/buy from $2.99
Free
Subscription
Rent/buy from $3.99
Rate And Review
Movie Info
Grown-ups Tom Sawyer (Adam Nee), Huck Finn (Kyle Gallner) and two old friends search for hidden treasure inside a pawn shop.
Audience Reviews for Band of Robbers
Band of Robbers will surely end up being one of 2016's sleeper hits. The filmmakers referred to the film more as fan fiction and it might not actually live up to the standard set by Mark Twain's stories, but it certainly is fun to see them try to tell a modernized story of Tom Sawyer and Huckleberry Finn. I don't think the film is as consistently funny as, say, a movie like Spy. The funniest stuff comes during the pawn shop scene, where Hannibal Burress just shines. I wish he, honestly, would've played a bigger role in the film, because this guy is hilarious. Anyway, the point is that the movie isn't consistently funny, but I don't think that's as much of a problem since the film does feature some adventure elements that are, realistically, even better than the more comedic aspects of the film. It's obvious that this film isn't meant to compare to some of the classic like Raiders of the Lost Ark, but I did like it's more 'down home' approach to the adventure formula. I like the character progression of seeing how Huck Finn, growing up a career criminal, wanting to settle down and go straight and trying to see if he can start a family, being drawn in to another criminal venture thanks to Tom's persuasive ways. Tom is a man who, clearly, is still someone who's holding on to his youth. He's in a state of arrested development, where he still thinks that getting away with things will be as easy as it was when he was a child. Tom is, clearly, a selfish character and I think that's at the core of the film's narrative. Tom wants to be remembered as a heroic figure, when all he's done has led to innocent people being implicated in his crimes and the deaths of others not involved with any of his schemes. But, in spite of all of that, Tom never comes across as an unlikable character, since the film is all about Tom's maturation and realization that he's not the hero that he pictures himself to be. So the film also concerns itself with giving its characters something to do. It's not just about the treasure that Tom is obsessed with getting, it's about the characters finding a way to do right after all the harm they've caused. The film is really well-cast, so no complaints on that front. It was essential that Kyle Gallner and Adam Nee, who play Huck and Tom respectively, had a chemistry that made it seem like they've been friends for decades and I do think they managed to achieve that, which isn't always the easiest thing to do. That's probably one of the film's strongest elements, that relationship and how Huck, seemingly, has always been drawn in by Tom's schemes, even if they're not exactly in his best interest. The movie might not be perfect, but it's a really damn fun movie to watch in all honesty. It all just comes together really nicely. The writing is really strong and the cast has great chemistry. This is an easy recommendation, for sure. Really good movie here.

A must see movie event for any fan of Mark Twain, we join Tom Sawyer and Huck Finn as grown up young men in the modern day, still under the long shadows of their younger selves, still on the look out for hidden pirate treasure. Very well done and well executed. It's smooth. I only missed an update on Jim, the Mississippi River, the King and the Duke. Maybe there's more coming? I hope so. The Coen Brothers are not the only kids in town anymore.