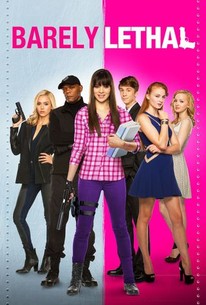 Barely Lethal
2015, Action/Comedy, 1h 36m
35 Reviews
2,500+ Ratings
What to know
critics consensus
Just like its underserved protagonist, Barely Lethal is in disguise -- it wants you to think it's smarter than it is but it fails by falling prey to all the clichés it mocks. Read critic reviews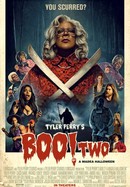 Tyler Perry's Boo 2! A Madea Halloween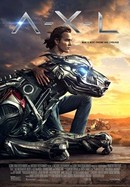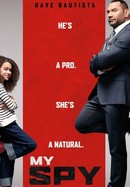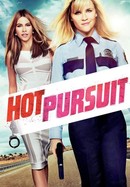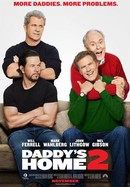 Where to watch
Rent/buy
Subscription
Rent/buy
Rate And Review
Movie Info
Seeking a normal adolescence, a special-operations agent (Hailee Steinfeld) fakes her own death and enrolls in high school as an exchange student.
News & Interviews for Barely Lethal
Audience Reviews for Barely Lethal
A teenage special ops agent who wants to live life as a normal teenager sounds awfully like a Disney/Nickelodeon TV movie. For all I know Disney has already aired a film like this one. Honestly, it wouldn't surprise me if this started out as a TV movie for a teen's channel, it's just got that tone and feel, which is why I found it increasingly odd when the film had some very PG-13 moments. Like there's a certain disconnect there between the tone of the film and the actual content of it. And this film originally received an R-rating that they managed to get down to PG-13 without any actual cuts or edits. I'm sorry, but this film, when watching it, isn't even close to an R-rating. There are some minimal curse words, some action, teen drinking, but not one person actually dies in the entire film and the cursing isn't extensive, I was actually surprised when someone used the word fuck in this movie, still thinking it was a TV movie for the Disney channel. But I digress, the film isn't good or anything, but it's not offensively terrible. I didn't want to pull my hair out. Maybe I was in a good mood or something, because I can see myself, on any other day, just hating this movie. But it was fine, it was watchable. There are some funny moments here, more like chuckle-worthy, but they're there, involving Rachel Harris, Rob Huebel and Dan Fogler, who's unhealthily obsessed with Megan's crush, and even Steve-O from Jackass. It's not hilarious, but at least it's something. I also thought they could've done more clever stuff with Megan's recon to adjust to how high school life is by watching teen movies, reading teen magazines, etc. I think they could've done more with that, instead they just relied on the basic stuff. The cast, while they're not given that much to do, is likable enough and it's clear they had fun shooting this film, so that added. This movie plays out almost like you'd expect. Meg creates this idea of what her high school life is gonna be like and it ends up being nothing like it and how she adjusts to it is the driving force of the film. I like Hailee Steinfeld, I think she's a better actress than she got to show here. While the film isn't bad, I think there's some strange characterization here with Meg's feud with Heather/Agent 84, after she's sent to keep an eye out for Meg, boils down to boys. That was a little odd, considering that their feud dates back to their days at Prescott. I mean it's clear it's obviously not about boys, but there's some mentions here and there that suggest that that is a part of it. And that's just not good writing to me. Like these two can't go ahead and fight without a dude being involved in there somewhere? Absurd. But, I digress, this is probably a film that will be forgotten about by this time next year, but it wasn't bad at all. Part of me even had fun watching this, even if I wouldn't call it a good movie, in the slightest. Watched it on Amazon Prime Video, so it wasn't like I had to pay for it. I wouldn't recommend it, but this isn't as bad as it could've been.

Hailee Steinfeld stars as a teenage government assassin in the high school comedy Barely Lethal. Trained from childhood to be a black ops agent for the government, Megan dreams of being a normal teenager and decides to fake her death in order to take a shot a regular life by posing as an exchange student at a suburban high school. Co-starring Samuel L. Jackson, Jessica Alba, and Sophie Turner, the film has a fairly good cast. But the writing's not that strong, and isn't able to pull off the usual high school tropes without seeming cliché. Still, some of the humor works and the action is kind of fun. An entertaining romp, Barely Lethal has its moments, but it's a pretty stereotypical teen comedy overall.

Somewhat confusing in terms of target audience at times but this hugh school drama is still enjoyable to watch. A definite guilty pleasure. I just wish the top names were better used throughout the movie.
See Details