Bill Cosby: Himself
(1982)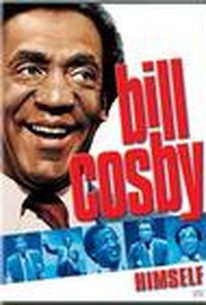 Movie Info
Before the sitcom king, there was the great stand-up comic. Recorded in Toronto in 1981, Cosby stays seated while offering up hilarious commentary on everything from drugs to child-birth.
Critic Reviews for Bill Cosby: Himself
All Critics (6) | Fresh (5) | Rotten (1) | DVD (3)
"Too much of the film is Cosby passing judgment, as if comedy weren't good enough anymore; he also has to tell us a thing or two."
Certainly a historic record of one of the all-time best comedians, and funny!
March 2, 2008 | Rating: 5/5
Audience Reviews for Bill Cosby: Himself
When I was growing up, this was a definitive watch for the family and we laughed ourselves silly with it everytime. Whether he's being serious or just flat-out silly, Bill Cosby never misses his mark in what is considered by most to be his most definitive recorded performance (outside of his album To My Brother Russell, Whom I Slept With). Looking at Bill Cosby: Himself today, I still find it just as much fun and just as hilariously entertaining as I did when I was a child. For the most part, I can't relate to a lot of things that he talks about, but thankfully one isn't required many of the experiences that he talks about in order to laugh. The man is just funny as a storyteller and that's where the genius of his comedy comes from. This landmark concert film should be required viewing for anyone who claims to be a fan of stand-up comedy, or in Bill's case, sit-down comedy. It's hands down one of the funniest and most engaging performances ever committed to film.
Tim Salmons
Super Reviewer
a nonstop hillarious and spectacular comic event with bill cosby delivering huge laughes and entertainment in this comedic extravigent event for stand up comedy fans! A+
Juan Charqueno
Super Reviewer
Man! I watched this on my old man's stolen HBO when I was 8 and every time it came on for years. I still do the old quotes "Dad, Chocolate cake behind you!" that makes the GF look at me and shake her head and call me a dork. Come on! This is classic comedy! No swearing, no violence. And you all probably know this was the basis for starting the Cosby show. Comedy you can even watch with the kids!
Chad Roesti
Super Reviewer
Bill Cosby: Himself Quotes
There are no approved quotes yet for this movie.