What to know
critics consensus
Blade of the Immortal highlights Takashi Miike's flair for balletic violence, making up what it lacks in strict originality with rich characterizations and kinetic thrills. Read critic reviews
The New One-Armed Swordsman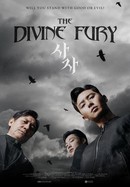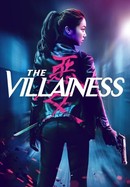 Where to watch
Rent/buy
Subscription
Rent/buy
Rate And Review
Blade of the Immortal Videos
Blade of the Immortal Photos
Movie Info
Cursed with immortality, a highly skilled samurai in feudal Japan promises to help a young woman avenge the death of her parents. Their mission leads them into a bloody battle with a ruthless warrior and his band of master swordsmen.
News & Interviews for Blade of the Immortal
Audience Reviews for Blade of the Immortal
Blade of the Immortal caps director Takashi Miike's directing career at 100 films over his decade-long career. It is quite the feat for a man who has really only released a handful internationally. The most notable of the bunch is '13 Assassins'. I reviewed that years ago and gave it a glowing (4 1/2 stars). Once again, Miike picks up the samurai sword to deliver a spastic, brutal, yet surprisingly deeply structured character story. Even if it won't turn any heads for originality, the story is laid out for all to see. Takuya Kimura is our hero. He hires himself to protect a child, but when things don't go as planned, he suffers what someone of his culture deems to be a fate worse than dying dishonorably: immortality and not being able to die at all. A beautiful black and white segment starts the film off with as much backstory as you need in a film like this. Once we jump into the present nearly 50 years later, the story for him becomes a 'same crap, different day' kind of routine. He meets little Rin played by Hana Sugisaki. Her fervor in the film and committed performance really sells the silliness of it all. Kimura's portrayal of Manji is one of reluctance and dark humor. It's a great combo and offered a bit more levity to the proceedings than I thought there would be in a movie about hacking and slashing its way from beginning to end. The action is fierce and full of sword play from start to finish. With the added relationship to the comic/anime, Blade of the Immortal succeeds both when dialogue slows down the action and when swords cling and clang to pick up the pace. It's as if each character we meet and dispose of leads to a bigger and badder villain. The added bonus comes from the relationship the two main characters build. However, I retreat back to my comment about the movie's uniqueness. It's fairly straight forward. No left or right turns. No surprises. With a run time of 140 minutes, it can get quite taxing to watch fight after fight. Miike develops and defines the characters we see on screen and expertly shoots the action with a still camera from tight angles. The sound mixing wasn't perfect, but the straight forward story offers you everything you need to get through Blade of the Immortal with a smile on your face.

Catching a Takashi Miike film at the Melbourne International Film Festival can be a real treat, even when you've found out the Cult Japanese Filmmaker has actually made a 'Great Film'. 'Blade of the Immortal' an adaptation of Hiroaki Samura's manga series is possibly a perfect fit for Miike, combing the best of his Jidai-geki tribute material and plenty of chanbara sword slashing, this film sets Miike right where he belongs. The film is in itself a tales of atonement and revenge taking it's cues from the likes of 'Unforgiven', 'Leon: The Professional' and this year's 'Logan' all added to the classic Japanese Edo period, it's an electric film from start to finish full of all out sword fights, blood splashes and the deeper meaning of what it means to face the consequences of one's actions as well as living for a greater meaning than just oneself. I can't recommend this film more than enough, it's defienitely one of Miike's best in years, even if you've never seen one of his film's beforehand.
See Details