Baunsu ko gaurusu (Bounce KO Gals)
(1997)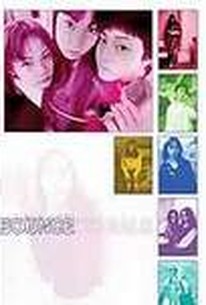 Baunsu ko gaurusu (Bounce KO Gals) Photos
Movie Info
Ripped straight from the headlines of 1990s Japan, this film directed by Masato Harada explores the ticklish issue of enjo kosai -- a much-hyped phenomenon in which Tokyo schoolgirls (kogyaru) go on paid dates with lecherous middle-aged men. Set in the ultra-fashionable neighborhood of Shibuya, this film details a day in the lives of such freewheeling young women. Bounce Ko Gals opens with Raku (Yasue Sato) accompanying her round-faced friend Maru (Shin Yazawa) to an after-school abortion. After that minor medical inconvenience, Maru meets up with a prospective john -- a suavely dressed cat named Oshima (played by the ubiquitous Koji Yakusho). Unfortunately, Oshima proves to be a yakuza running a brothel out of a date club, and he regards Maru and her cohorts as unwanted competition. When one of Maru's pals, Jonko (Hitomi Sato) -- a street-smart, stun gun-wielding enjo kosai who prefers to swipe the cash from her clients instead of exchanging fluids with them -- tries to negotiate with the mobster on her friend's behalf, she finds herself unwittingly forced into Oshima's stable of whores. At the same time, while parading around town in a naughtily tailored schoolgirl uniform for a porn-flick guerrilla shoot, Raku runs into Risa (Yukiko Okamoto), a young lass who finally scraped together enough money for a long-planned trip to New York by selling her panties and consorting with perverts. When Raku's shoot is busted by a couple of punks and Risa's savings are stolen, the two flee into a nearby park. As Risa grows ever more despondent, Raku hatches a scheme to recoup her new friend's 100,000- yen savings before her departure the following day. Not surprisingly, this plan involves enjo kosai . Bounce was screened at the 1998 Rotterdam Film Festival. ~ Jonathan Crow, Rovi
Rating:
NR
Genre:
,
Directed By:
In Theaters:
On DVD:
Runtime:
Critic Reviews for Baunsu ko gaurusu (Bounce KO Gals)
Audience Reviews for Baunsu ko gaurusu (Bounce KO Gals)
½
This film has so tremendous amount of sense of "now" (especially for a man like me who has grown up in Tokyo) that it is hard to believe that this film was made more than 10 years ago. There are some points in director's personal politics and feelings against Japan that I cannot fully agree with, but still the script is really well-written, and images, performance, and other factors are all powerful. Harada is, I think, really one of the important directors of contemporary (90s and 00s) Japanese cinema.
Naoya Kugimiya
½
Not a sexual movie but it deals with selling sex. This movie has a lot of heart and I enjoyed it alot. It basically follows the activity of the 3 youngfemale characters for one night. The script is smart and the acting is spot on by the entire casr. It will hold your interest, with plenty of drama and suspense. See it!
Baunsu ko gaurusu (Bounce KO Gals) Quotes
There are no approved quotes yet for this movie.