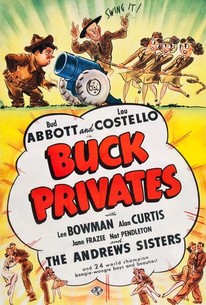 Buck Privates
1941, Comedy, 1h 24m
3 Reviews
2,500+ Ratings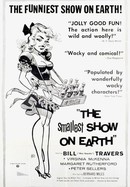 The Smallest Show on Earth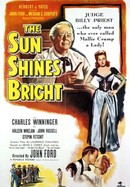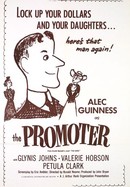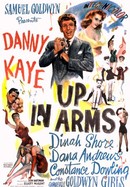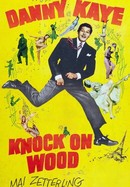 Rate And Review
Movie Info
When two sidewalk salesmen, Slicker Smith (Bud Abbott) and Herbie Brown (Lou Costello), duck into a theater to avoid being busted by the cops, they never expect it will lead to their enlisting in the army. It turns out the theater is now an Army Recruitment Center. But these former peddlers are not the only fish out of water. Wealthy Randolph Parker III (Lee Bowman) joins as well, though he seems more focused on hostess Judy Gray (Jane Frazee) than on his responsibilities.
Genre: Comedy

Original Language: English

Director: Arthur Lubin

Producer: Alex Gottlieb

Release Date (Theaters): original

Release Date (Streaming):

Runtime:

Distributor: Universal Pictures
Audience Reviews for Buck Privates
Buck Privates was the first of three movies starring Abbott and Costello and the Andrews Sisters, although Bud and Lou had one other film before. Hollywood wisely realized that Abbott and Costello couldn't carry a film on their own at this point and gave their movies regular stars and a regular plot, to which they would add their own comedy bits to. You could probably cut Abbott and Costello completely out of Buck Privates and it wouldn't affect the plot one little bit. They do their comedy bits sort of in a vaccuum apart from the rest of the film. The Andrews Sisters do a couple of songs in the movie, most noteably "You're a lucky fellow Mr. Smith" and "The Boogie Woogie Bugle Boy". The Andrews Sisters, for those who don't know, were an amazingly talented singing group. Three sisters who sang airtight harmony that was quick, fluid and flawless (I remember being a little pre-schooler and begging my grandmother to play the single of "Boogie Woogie Bugle Boy" for me every time she wanted me to take a nap- I'd lay there listening to that song over and over again on that old record player, digesting the music like it was the stuff of dreams). Anyway, besides the Abbott and Costello bits, there's also the main storyline, which involves a bit of class warfare between the rich inductee and his former butler-turned-equal-private. The rich soldier and the poor soldier butt heads over nearly everything, especially the hot girl who is apparently in the army as some sort of concubine or something. Can the soldiers overcome their differences and work together to defeat Hitler? Slow down, this isn't that kind of movie. Actually, it came out before WWII officially began, but there are undertones of the anticipation of war. As hard as they might try, nobody's fooled about the inevitable breakout of war. Still, this is pretty light-hearted fare. Entertaining, though.

was first abbott and costello film ive ever seen and i loved it was pretty much laughing from start to finish and the chemistry between abbott and costello is flawless cant say a bad word about them and i love the little mind boggling scetches they do where leaves me sat totally confused but yet amused at the same time really cant wait to see more of their work

A classic film. Abbott & Costello are still funny today. Always get a laugh from their films. This may be a older film but I still enjoy watching this film. Abbott and Costello have a great chemistry on film that most can't capture in today's comedy films.With some great musical numbers and great jokes and gags make for a fun film. Well worth a watch.
See Details