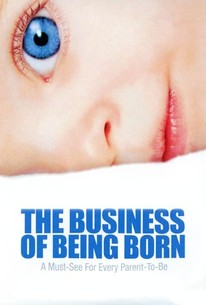 The Business of Being Born
2007, Documentary, 1h 27m
27 Reviews
5,000+ Ratings
What to know
critics consensus
Epstein's argument in favor of home birthing is certainly biased -- but its biases are so transparent, and so impassioned, that they work in the film's favor. Read critic reviews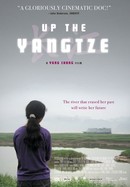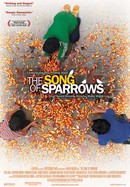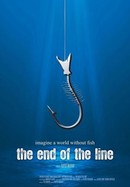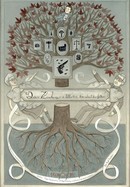 Dear Zachary: A Letter to a Son About His Father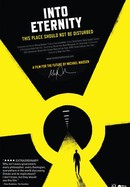 Rate And Review
The Business of Being Born Photos
Movie Info
This documentary, directed by Abby Epstein, examines the ways that the American health care system approaches childbirth. The traditional form of U.S. birth involves hospitals, drugs and obstetricians, while births in many other countries utilize midwives. Interviews with parents and medical experts explain the realities of maternity care. When Epstein discovers that she is pregnant herself, the discussion becomes less theoretical, as she must decide which form of birthing she will employ.
News & Interviews for The Business of Being Born
Audience Reviews for The Business of Being Born
A comprehensive documentary on the business structure and the medical justifications behind the view of birth in the United States, this film is not only well researched, medically sound, and unbiased, but connects with the viewer by showcasing a human quality that is inescapable. Birth can be a touchy subject in America with the rise in cost of medical care and the politics of our health care system, but that's not what this film is addressing. Instead of showing the mere joy of home birth and following midwifery, the film contrasts this practice with the much more common hospital birth in the United States. Abby Epstein interviews experts in the field, ranging from OB/GYNs to heads of Cedar Sinai, European physicians, mothers who have had unpleasant experiences in the delivery room and others who have fear connected to that day in their lives. Epstein shows the truth behind infant mortality rates' rise in this country compared to the rest of the world who uses midwives, while also shining a light on the practices of obstetricians and the reasons behind cesarean sections and epidurals. The film even addresses the intense pain of childbirth and the use of interventions. This film really resonates because there is far more care in the way everything is presented rather than an accusing tone. (though that can be seen in the interviews with disgruntled mothers) The film also follows several mothers as they deliver in their bath tubs or squatting in their living rooms. One of the mothers' journeys is Ricki Lake's, who briefly appears to lend her support based on her own experiences, and the actual filmmaker Abby Epstein shows her own birth and her experience, which has an end result that is quite surprising. This film has opened (not changed) my mind on this issue, and as a woman who deals with pain in a swift and calculated manner, that is something that can be said with resolve. Truly a labor of love, this is a documentary both sexes should view with an open mind.

While a good source of information, this documentary is terribly put together. The director doesn't even attempt to make the documentary at least feel fair and balanced. The only people interviewed in this film are those that agree with the film's overall message. When the opposing view is represented, silly music is added and the footage is edited in a way that it appears as though it were nothing more than a montage of stupidity. While I understand that one cannot be completely objective when making a film, it would have been nice to not to have felt beaten over the head by the message. In summary, if you love your docs completely one sided and poorly constructed, then pick this one up for your next date night!

This was a very beautiful movie. I was terrified of giving birth but now after seeing all these women give birth in the comfort and privacy of their own homes with a midwife, it looked like a great experience. My experience with seeing births is a lot of screaming and pain but every one of the women in this movie pushed the baby out with little to no moaning at all. Each one of them were overwhelmed with all these morphine-like love hormones making them feel immense joy when the baby is placed in their arms and they begin to bond. The only thing I would change about this movie would be the editing... it was kind of random and I didn't really get to meet the couples during the film... they were just thrown in throughout. However, in the DVD extras you get to know them more. I loved how they talked about the history of birth in America from 1900 to present day. How they used to do births in the 1920s was like a horrific nightmare. They also added some statistics like how other countries (like third world countries) that have mostly natural births have a significantly less infant mortality rate than America which has 92% hospital births. This movie is empowering to women and very educational and interesting. I got to see the miracle of birth several times in different ways, but all natural. It actually wasn't gross like I thought but very exciting and joyful.

Wow. This movie makes me so glad I don't have to have kids. I'm already a fan of natural birth and a opponent of most of the medical profession, but this movie didn't do the best job ever of bringing these points to light. It could have focused more on facts about child birth and hospitals, but instead it focused on crap like some french dude talking about how hospital mothers don't care about their babies because they didn't hold them afterward. P.S. I'm scarred for life after seeing Riki Lake give birth. Yikes. So graphic...
See Details