C Me Dance
(2009)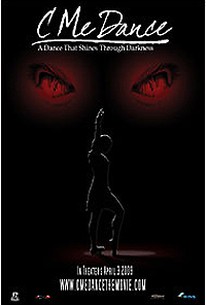 Movie Info
This feature film is about a teen-age girl "Sheri" who has trained her entire life to dance for the Pittsburgh Ballet. At age 17, this dream comes true. Her father has raised Sheri by himself since she was a toddler. Her mother was killed in a car accident; Sherri's father, Vince, is a hard working, God loving man and has instilled these values on Sheri and has supported her dream every step of the way. Things couldn't be much better for this little family. Until, one afternoon while Sheri is rehearsing with the ballet company, she gets dizzy and passes out. Sheri is rushed to the hospital and after a series of tests, they find that Sheri has a rare blood disease, and she is dying.
Critic Reviews for C Me Dance
Audience Reviews for C Me Dance
Recently I haven't been reviewing movies that aren't well know to the public, which brings to C Me Dance. A bad movie with a religious message that fails to be any good in what it's trying to do. Now normally I wouldn't go into detail about what happens in a movie, but I want to save your time. So after the opening title we're thrown into a chase scene for no reason and it's never explain as a woman is driving away from a truck driver following her. What I don't get is that the mother was actually stupid enough to turn around and crash into the truck following her. The baby survives despite me seeing the car catching on fire and then we see her grow up and dancing. Now readers, the performances in this movie are horrible and the actors are bland in there performances that it's hard to take this seriously. Now we're still in the beginning of this movie when we our main character is told by her doctor to stay off her feet and then it cuts to a mall montage. Then it cuts to a scene where we learn the main character has leukemia, somehow this girl develop advance leukemia in a day even though the doctor told her she healthy the previous day, wow this doctor is bad at her job. This movie has a serious case of being bipolar, it's happy one moment and then it's really depressing. Get this, somehow the girl develop powers that allows her that convert people into Christians just by touching them. Then she spends the entire movie trying to turn everyone into Christians because this movie believe in freedom of religion. Thankfully she dies at the end at the movie. To give you an idea how poorly this movie was written, here's a scene in a car and the dialogue goes something like this. Girl: Heh, wow Father: Yeah Girl: I mean, huh Father: Mmmm That's bad, but I will say the only enjoyable moment from the movie came from watching this with my friend Simon who utter the words "She taking away our will to look at pornography, damn you Sheri". Overall it's a waste of everyone times and should be ignored.
Caesar Mendez
Super Reviewer
A teenage girl who loves the ballet is simultaneously struck with leukemia and the power to convert unbelievers to Christianity. Ridiculous and amateurish, but there's something charming about its sincerity, and it's surprisingly easy to watch (and gently mock) in an "ABC After School Special" sort of way.
C Me Dance Quotes
There are no approved quotes yet for this movie.