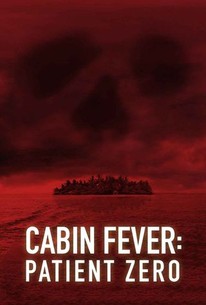 Cabin Fever: Patient Zero
2014, Horror/Mystery & thriller, 1h 34m
20 Reviews
500+ Ratings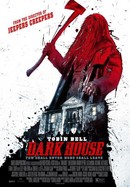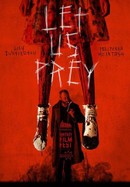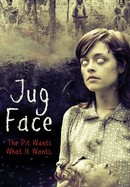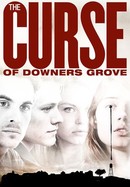 The Curse of Downers Grove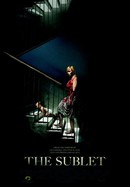 Where to watch
Rent/buy
Rent/buy
Rent/buy
Rate And Review
Cabin Fever: Patient Zero Photos
Movie Info
Vacationers think they've found the perfect place for a bachelor party, but a deadly, flesh-eating virus is waiting to infect them.
News & Interviews for Cabin Fever: Patient Zero
Audience Reviews for Cabin Fever: Patient Zero
You know, this was quite the surprising film. Yes, for the most part, it is a by-the-numbers affair with a typical horror cast and horror tropes. But, for a movie that deals in cliches and established horror conventions, this film is never as bad as you think it was bound to be. You know, given that it is a direct-to-video, low budget horror prequel. Then again, my appreciation for the film mostly comes in the fact that the special effects and the make-up for the film are absolutely top-notch. There's absolutely no delegating to a CG team to handle all the blood and gore, it's absolutely practical and the film really is better for it. You have to applaud the production crew for letting a big chunk of their budget go to the practical special, and make-up, effects when they very easily could've saved that money by doing everything on computers. Massive respect to the production crew for that and it really pays off. Look at the scene where Penny and Bridgett fight each other. It's horribly choreographed, but the make-up looks absolutely outstanding. It really looks as if a flesh-eating disease has truly taken its horrible toll on them. Their skin looks absolutely terrible, as if it was almost to fall off at the slightest touch. And it actually did fall off at the slightest touch. It looked incredible. That's the main highlight as it relates to gore, because there's so much going as far as make-up effects, the actress who plays Penny had her entire body covered in this, so hats off to them, but it's not the only instance of good gore effects in this film. That's just the one I can think up off the top of my head. There's also a really hilariously bad scene there. So Dobbs selfishly locked the door behind him to leave Marcus to fend for himself against an infected person. Dobbs, escaping like the coward he is, runs into this big guy with a gun. You can see that this guy has been suffering from the effects of this virus for the longest time. He points a gun at Dobbs, to kill him obviously. When he shoots the gun, the force of which was so strong, that it caused his hand to completely detach itself from his arm, flip around and get stuck in his face, which killed him. I can get the fact that it would kill him because his skin was so debilitated due to this virus that this gun could get stuck in his face. What I don't get is the gun flipping AND then flying into his face. I think it defies every law of physics ever conceived. This idea of a flesh-eating disease isn't as preposterous as one would think, so in a way, while it's obvious that this is exaggerated in some form being that it is a horror film, there's some slight realism involved. And I say slight because the film doesn't deal with this in a realistic manner. So this scene with the gun flipping out of this dude's hand and getting stuck in his face seems a little preposterous. I can't really complain that much though, it is a horror film...so what can you expect? Suspension of disbelief is important. The film has some good cinematography as well, this is a nice film to look at, which is another aspect of the film that surprised me. The story isn't really clever or that inventive, but it gets the job done. I did like how, at the end, in between the credits, they showed you exactly what happened off-screen, in the main film, that set off the entire chain of events. They do so rewinding the footage and it was actually a really cool little thing to do. I wish more films would do this, I remember Wild Things doing this as well, without playing it in reverse, and it worked well then. I just like that idea of taking stuff that happened off-screen and showing it during the credits, it's just cool to me. While the film's story still deals in cliches and genre conventions, it is never as bad as one would've feared going in. It's got spectacular gore, good cinematography, and a few genuinely cool moments. The film doesn't really come together as a whole, but it's got some good ideas as a building block for the future. I can't recommend really go out of my way to recommend it, but trust me when I say that this is better than it seems.

Cabin Fever 3 is a bland, poorly constructed horror film that doesn't have anything going for it. The original Cabin Fever was a great film, and paved the way for new ideas in the genre. A sequel appeared years later, but it failed to capture the essence of the original, and it was a poorly made film that just failed to grab your attention, and it failed to really entertain you. This third film in the Cabin Fever is yet again a failed attempt at trying to make a good sequel. This third film has no good storyline to it, and is plagued with some poor performances. Viewers expecting a good, entertaining film will be disappointed, and find this to be a total waste of time, which this film is. I didn't like the film, and thought it was a poor attempt at trying to extend an unnecessary franchise, because let's face it, the filmmakers have run out of ideas. The problem with these films is that, they recycle old ideas, and they have actors that simply can't act. Therefore, the end result suffers, and the film just ends up being a waste of time, which is what this third Cabin Fever film is. Don't expect anything with this film; you'll only get a film that is heavily flawed, and an overall train wreck in terms of delivering genuine horror, which the original one did so well. Cabin Fever: Patient Zero is a poorly constructed horror film that simply doesn't possess anything worthwhile to really make it a standout feature. I hated the film, and with that being said, it maybe and to the filmmakers to stop making these dreadful sequels. Fans of Eli Roth's original film will surely hate this, and find that this second sequel is just a movie that boasts awful, bland performance with a dull story that doesn't grab your attention. Avoid it, if you enjoyed the first Cabin Fever.

I had seriously low expectations because of how horrible Cabin Fever 2 was but this one is HILARIOUS!!! and the gore was awesome! I'm glad they went the horror/comedy route. it definitely worked.
See Details