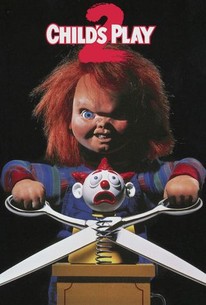 Child's Play 2
1990, Horror, 1h 24m
15 Reviews
100,000+ Ratings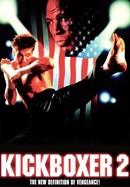 Kickboxer 2: The Road Back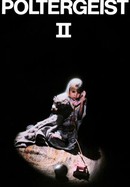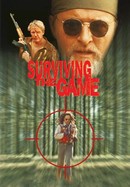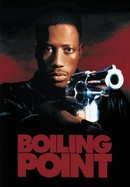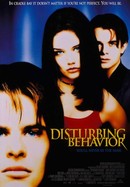 Where to watch
Rent/buy
Rent/buy
Rent/buy
Rate And Review
Movie Info
Two years after serial killer Charles Lee Ray (Brad Dourif) inserted his soul into a Chucky doll, a toy company attempts to re-create the doll, bringing Ray back in the process. The possessed doll, intent on claiming a human body, kills his way toward former owner Andy (Alex Vincent), who now lives in a foster home. Andy's foster sister, Kyle (Christine Elise), tries to protect him, but his foster parents believe Andy is just a troubled kid -- and Chucky's murderous path continues.
Rating: R

Genre: Horror

Original Language: English

Director: John Lafia

Producer: David Kirschner

Release Date (Theaters): wide

Release Date (Streaming):

Box Office (Gross USA): $26.9M

Runtime:

Distributor: MCA/Universal Pictures [us], Universal Home Entertainment, Universal Pictures

Sound Mix: Dolby, Surround, Dolby A

View the collection: Chucky
News & Interviews for Child's Play 2
Audience Reviews for Child's Play 2
Did you like the first one? For better or worse, you'll like this one fine. It retreads on a lot of the material of the first film, including the "no one believes the child" motif wherein the dolls on a killing spree and only little Andy seems to know the cause. Just 2 movies in and that premise is starting to get a little tiring. It's mixed up enough because we have a foster family who really doesn't know if he could be delusional. But the problem is, we the audience know, so some of the tension is gone. But hey, how's Chucky in the film? Chucky's great! Better than ever. He manages to get a couple creative kills in, and there's a pretty fun climactic chase. It's also nice that the our two leads, Andy and foster sister Kyle, are genuinely likable and we do want to see them escape this situation. Not a great sequel, but fun enough.

Maybe it doesn't have that actual thriller elements of the original, but that's completely reasonable. Once you see Chucky go full force for the first time, it's pretty hard to try and reel him back in to a "Is he or isn't he" mystery for the sequels. And even if it is a step down from the first Child's Play, getting to watch new characters experience their "I was so wrong I died" moments is always a cause for glee.

It only took one movie for Chucky to be hobbled by the high-wire act of balancing malevolence and wisecracking. In the inferior, kitschy 'Child's Play 2', Chucky undergoes a complete Freddy Krueger remodeling and he lobs postmortem jokes ad nauseum ("You've been veeeerrry naughty, Miss Kettlewell!") to the point where he is more a standup comedian than an unstoppable force. The myopic disbelief of Andy's foster parents is especially aggravating for the viewers because their behavior towards him becomes cruel and we are stuck in a loop of Andy claiming Chucky is alive to everyone's chagrin. The child-in-peril climax in the toy factory is opalescent but it is definitely manipulative with Chucky nearly stabbing Andy with his new knife extremity. Suddenly, the deaths are more fatuous than before (a cheesy electrocution, doll eyes violently inserted into a maintenance man, Chucky's Mr. Creosote explosion, etc.). I know part 3 is viewed as the weakest in the original trilogy but I firmly believe 'Child's Play 2' was the tipping point in quality.

Chucky's back for more mayhem and murder in Child's Play 2. The story continues as the Play Pals Company rebuilds Chucky in an attempt to find defects, but he soon escapes and tracks down Andy at a foster home. As far as horror films go, this is one of the more plausible resurrections of a villain. But, the rest of the script (with the exception of the final showdown) is pretty weak. Also, the film gives into the campiness a little more this time; with Chucky being more playful than scary. Even so, there's some excitement and suspense to the chases and fight sequences. Though not as good as the original, Child's Play 2 manages to stir up some scares.
See Details