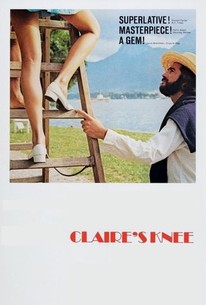 Claire's Knee
1970, Comedy/Drama, 1h 43m
24 Reviews
2,500+ Ratings
What to know
Critics Consensus
Told through precise body language and sunny wit, Claire's Knee makes an unusual love story feel universal. Read critic reviews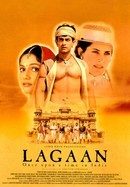 Lagaan: Once Upon a Time in India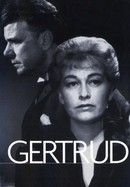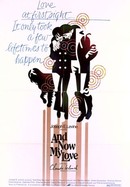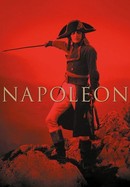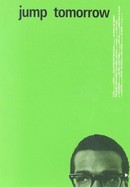 Rate And Review
Claire's Knee Photos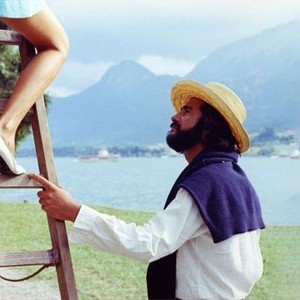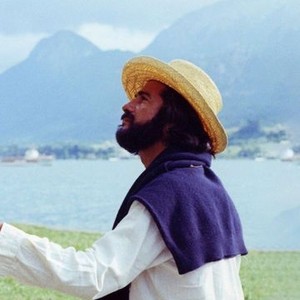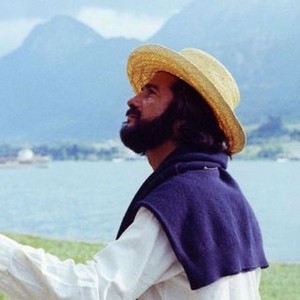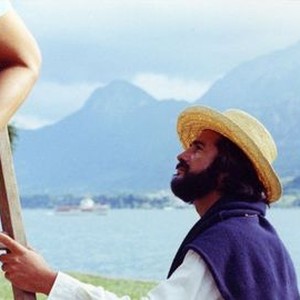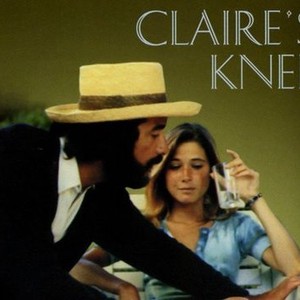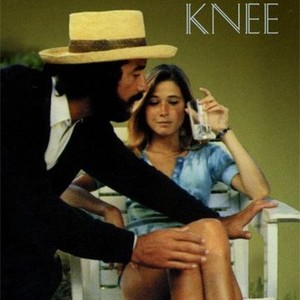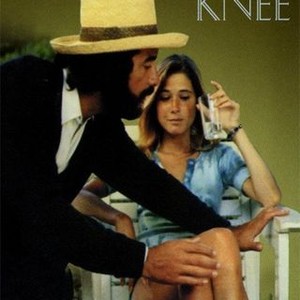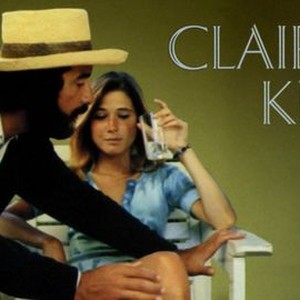 Claire's Knee (1970)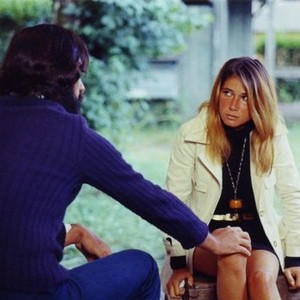 Claire's Knee (1970)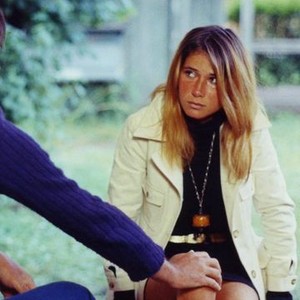 Claire's Knee (1970)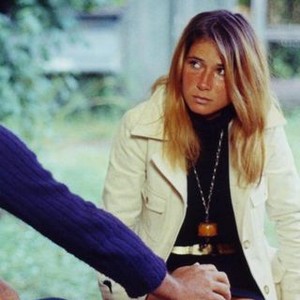 Claire's Knee (1970)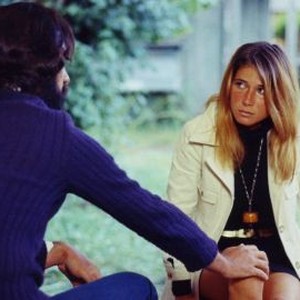 Claire's Knee (1970)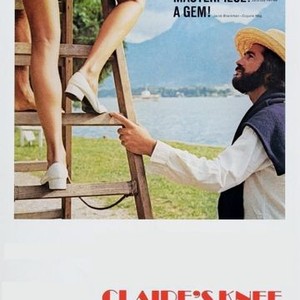 Claire's Knee (1970)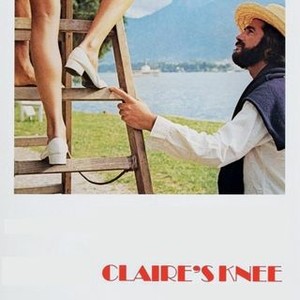 Movie Info
Jerome (Jean-Claude Brialy) decides to prepare for a lifetime of matrimony by enjoying one last vacation by himself. Upon arriving at his lakeside destination, however, he finds Aurora (Aurora Cornu), a love from his past who is staying nearby. Through Aurora, Jerome is introduced to two teenage sisters, Laura (Béatrice Romand) and Claire (Laurence De Monaghan). Although Laura is smitten with Jerome, it is Claire -- or, more precisely, her knee -- that fascinates the soon-to-be-married man.
Rating: PG

Genre: Comedy, Drama

Original Language: French (Canada)

Director: Éric Rohmer

Producer: Pierre Cottrell, Barbet Schroeder

Writer: Éric Rohmer

Release Date (Theaters): wide

Release Date (DVD):

Runtime:

Distributor: Columbia Pictures

Production Co: Les Films du Losange

Sound Mix: Mono

Aspect Ratio: Flat (1.37:1)
Audience Reviews for Claire's Knee
<b>Eric Rohmer's 5th Moral Tale</b> --><i>Possible moral topic(s) treated:</i> Emotional manipulation for the fulfillment of perverted fantasies. BAM!! Rohmer accomplishes the ridiculously difficult task of putting into coherent (sometimes sophisticated, but never sophistic) words the complex mentality that drives men's impulses into scandalously immoral actions. Maybe our fathers saw scandal in the age difference issue; today, it doesn't bother us that much anymore because society is, in some respects, more degraded than before. Hence, <i>Le Genou de Claire</i> arises new questionings today. I use the word "scandalous" because Jerome's ambitions are truly perverted. The direction is impeccable and accurate because only all of us men are capable of understanding the powerlessness caused by a gorgeous female figure in an instant, no emotional attachments involved. In that way, everything suddenly becomes elements that conspire against you: the landscape in which you are in, the climate, the people around you when all you want is to find the golden opportunity of being alone with the source of your obsession, the lovers like if they were your personal competitors... everything becomes a conspiracy against you. A vacation can turn into a nightmare, but us men can find the fun in such disturbing experience. A substantial amount of scenes in <i>Le Genou de Claire</i> <b>needed</b> to resemble an "interview style", so that both genders have the opportunity to make efforts to express the reasons behind their actions. Truth is, we do not know the reasons behind our actions. Jerome's marriage does not matter at the end of the day. What should really capture the audience is how, while trying to explain our actions, we build complex sentences as coherent as possible to justify what we do while pretending to know that we understand the complex psychological processes involved, and that is what Jerome stands for as a character. That is why Laura's presence occupies the first half of the film and her participation in it turns out to be funny and ironic, but paradoxical: she understands better why she does what she does (the "lack of parental figure" observation was spot-on) than Jerome, even better than Aurora, whose experimental reasons remain unexplained and that makes it all the more mysterious... just like human nature is. Watching this film is like watching a mirror for men. The situation, even though improbable, is very realistic towards our unfortunately primitive male nature, and most of us have been in that situation with a close relative. Age does not matter, I reiterate. But it is ashaming to accept that our so-called "freedom" (in the context of "I am a free man/woman", like stated in the film) does not represent more than slavery to our passions. Damn it, I've been there, it is extremely difficult to handle, but why is it that we want to be the #1 guy in the lives of every single woman we meet? Rohmer, audaciously, circles around this particular question with challenging delicacy and, let's say, "diplomacy", making you realize that moral is relative, and the roots of your decisions and impulses are much more disturbing than what you realize. 99/100

Eric Rohmer. I get it, I like his sensibilities, and I think he is an important filmmaker. But "Claire's Knee" is just grueling for me. I found nothing to latch onto. I though the way the characters spoke was the farthest thing from reality. I also don't mind slow films, but this was slow for almost no reason. I know people will jump to disagree with me, but the story, while simple, could have used just a tad bit of flare- at least from the actors. I don't know, nothing about the film struck me as engaging or emotional. I understood the message perfectly fine, but to make it meaningful I needed a touchstone of some sort and it was sorely missing.

Extremely poetic,disturbing to the sense of tripping controversies,aye,we do realize censorship committees the judgmental issue of age difference and there is passion between....almost all in this film.It remains a gem of spiritual liberty though and you better get some immorality lesson.

It was okay. I fell asleep watching it once and had to finish it a different day. It was sorta like a French "Lolita" without the sex, and much less interesting.
See Details