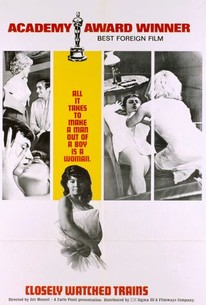 Closely Watched Trains
1966, Comedy/Drama, 1h 29m
20 Reviews
2,500+ Ratings
Where to watch Closely Watched Trains
Rent/buy
Rent Closely Watched Trains on Apple TV, or buy it on Apple TV.
Rate And Review
Closely Watched Trains Photos
Closely Watched Trains (1966)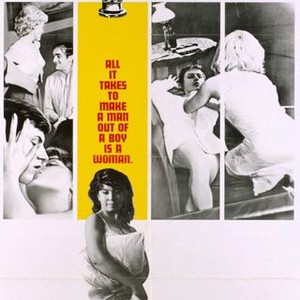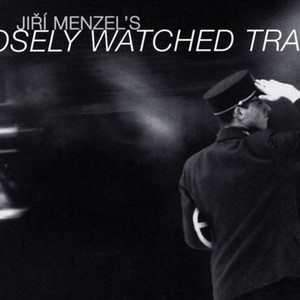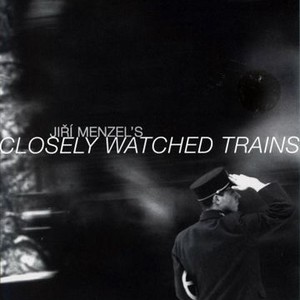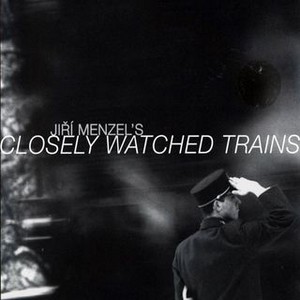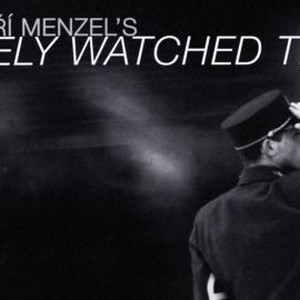 Closely Watched Trains (1966)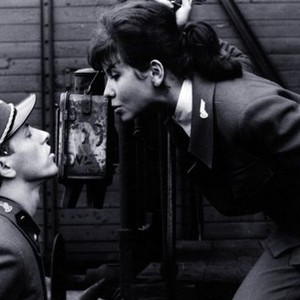 Closely Watched Trains (1966)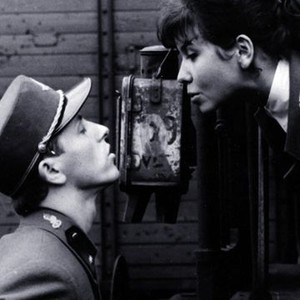 Closely Watched Trains (1966)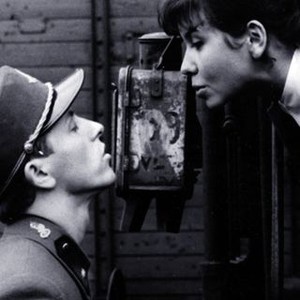 Closely Watched Trains (1966)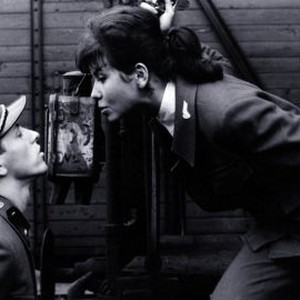 Movie Info
In a small town still occupied by the Germans as World War II's tide is turning toward the Allies, apprentice train-watcher Milos (Václav Neckár) is oblivious to the war. Instead, he is obsessed with having his first sexual experience. Despite the favors of train conductor Masa (Jitka Bendová), Milos has no luck. His quest leads him to a female Resistance fighter who, in passing, recruits him to the cause. As Milos finally finds love, danger draws closer.
Genre: Comedy, Drama

Original Language: Czech

Director: Jirí Menzel

Producer: Zdenek Oves

Writer: Bohumil Hrabal, Jirí Menzel

Release Date (Theaters): original

Release Date (Streaming):

Runtime:

Distributor: Criterion Collection

Production Co: Filmové studio Barrandov
News & Interviews for Closely Watched Trains
Audience Reviews for Closely Watched Trains
A master class in direction, mise-en-scène, cinematography and editing (there is not a single shot out of place), and it makes the best use of a smart symbolism and hilarious sarcasm to jibe the Czech people and society as well as the soviet regime they were living under at the time.

A young man's search for identity, and getting laid, is interrupted by World War ll, dammit. Later on Menzel will remake this film ("I Served The King Of England") and it'll be a better film then, but this earlier work pretty well gets all the ideas in there anyway. There's an interestingly parodoxical scene where the hero, unable to "achieve manhood", as he phrases it, goes to a brothel to commit suicide. Funny, no? Yes.

A young man's burgeoning sexuality is a refuge and a distraction from the Nazi occupation. Reading other reviews, I think there is a lot of context that I'm missing. I'm unfamiliar with Czech New Wave cinema or the historical contexts that must have affected the film's production. What I saw was a slow film that didn't amount to much beyond a self-conscious sex comedy. I noticed the satire when pious men deploy religion against sexual urges; though the reality is the complainers are just pissed off they aren't getting laid. And when Milos goes around asking various older women to sleep with him to cure him of "premature ejaculation," it seemed more the matter for a college comedy than an auteur's tour de force. Overall, I wasn't impressed with <i>Closely Watched Trains</i>, but I'm owning my own ignorance in this review.

This film is a stylish and sensitive examination of adolescent fears and insecurities, a topic that never ever goes out of fashion. Jiri Menzel 'closely watches' a young man whose life revolves around a desire to lose his virginity, when he is not "busy" guarding a railway platform, literally watching and waving at the trains. In his static, inwards lifestyle, the character Milos, played by Vaclav Neckar, prefers to wither in his personal frustrations than to focus on the approaching German occupation; soon enough the clash of external violence and profound self-loathing send him over the edge and make him abandon his usual observant position. It may sound all very gloomy, and can be very heartbreaking at times, but the film is also very funny, full of black humor and awkward sexual metaphors. The character of Milos is unique in that he is both pathetic and heroic at the same time, and the film has a general 'quotidian' and relatable feel to it. Neckar's perfect performance, cool and clear cinematography and surrealistic undertones complete its charm.
See Details