Columbo: Short Fuse
(1972)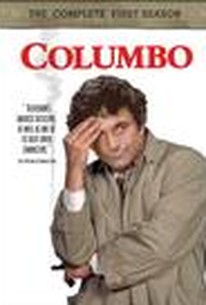 AUDIENCE SCORE
Critic Consensus: No consensus yet.
Movie Info
Stanford Chemicals CEO David Buckner wants to sell the business, but he is overruled by several people: his wife Doris, company lawyer Everett Logan, and his nephew Roger, the lighthearted young genius whose late father founded the company. But he has a plan: he has uncovered some very embarassing and illegal past activities on the part of Roger. He demands that his nephew change his aunt Doris's mind about the sale, or he'll tell Doris about all the nasty things her precious Roger has done. But Roger is one step ahead of him, and initiates a plan to murder his uncle with dangerous explosives. Unfortunately for him, he didn't count on Lieutenant Columbo investigating Buckner's "car accident." The Lieutenant quickly suspects Roger, and puts together a web of evidence to trap the young scientist in his own lies.
Critic Reviews for Columbo: Short Fuse
There are no critic reviews yet for Columbo: Short Fuse. Keep checking Rotten Tomatoes for updates!
Audience Reviews for Columbo: Short Fuse
It's a Planet of the Apes reunion in the crime thriller Short Fuse. Planet of the Apes series alumni Roddy McDowall, James Gregory, and William Windom star in this tale of an ambitious playboy who seeks to take over his family's company by killing his uncle in an apparent car accident, but when explosives are found in the debris homicide detective Lt. Columbo must find the killer. While Roddy McDowall gives a good performance, his character is poorly written. Additionally, the directing is rather mediocre and doesn't bring a lot of suspense or tension to the film. Short Fuse is a solid murder mystery, but the film craft has some weaknesses.
Dann Michalski
Super Reviewer
A young executive who is being forced out of his family company murders his uncle in a car explosion, only to meet his match in the form of shabby detective Lt. Columbo. An early entry into the Columbo case files, Short Fuse is actually one the less memorable examples. A young and flamboyantly dressed Roddy McDowall hams it up mercilessly in the role of the unscrupulous playboy and none of the rest of the supporting characters are particularly interesting. In fact, the story seems to revolve completely around McDowall as we see far too little of the ever reliable Peter Falk whose usual cat and mouse game with his suspect is far less involving than usual and the plot very generic and straightforward leading to an unconvincing climax. Falk's presence means it's still a cut above the usual TV fare, but dated, gimmicky direction and an unimaginative plot means that there have been many, many better episodes than this.
Columbo: Short Fuse Quotes
There are no approved quotes yet for this movie.
Discussion Forum
Discuss Columbo: Short Fuse on our Movie forum!