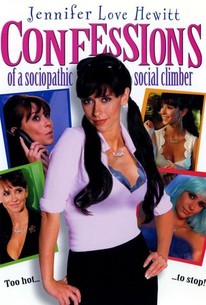 Confessions of a Sociopathic Social Climber
2005, Comedy, 1h 36m
2 Reviews
5,000+ Ratings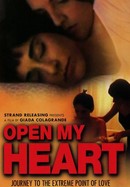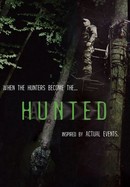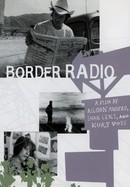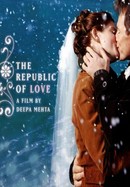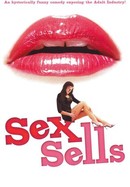 Sex Sells: The Making of Touché
Rate And Review
Confessions of a Sociopathic Social Climber Photos
Movie Info
A San Francisco advertising executive (Jennifer Love Hewitt) hatches a scheme to go to the party of the year.
Audience Reviews for Confessions of a Sociopathic Social Climber
I have been a huge fan of Ghost Whisperer and then saw alot of Hewitt Movie, but this was a very interesting Performance. Rude, Mean, Lier, etc, just to climb up in high society. A nice mix, with a little romance.

OMG Jennifer Love Hewitt & Joey Lawrence in the same movie, ...LOL too cute. (can she guest star on Melissa & joey!?!?) Joey plays her gay best friend 'Fergie' (Ferguson) who always shows up to the clubs/bars not quite dressed to the theme of the place. She's always telling him to just be himself....(she needs to follow her own advice) Jen plays Katya Livingston a cutthroat advertising exec. She's willing to do anything to climb to the top.She's so good that even when she's not pitching she still gets the deal done!~ The big event of the movie is the 'Royal Ball' given by a rival that she is trying to get the invitation to. One day she bumps into her dream guy meanwhile her friend keeps trying to hook her up with her Lawyer. They're quite handsome and even share a few things in common. However due to her social climbing personality, she may have lost the one thing that matters most. I enjoyed the movie, esp. 2 of my fave actors (esp. Joey since he's only a year or so older Its like he lived next door) It was a fun & cute comedy Tho' I don't think it merits better than a C+ but maybe close to a lowercase b...

Actually a good example for those who thinks High Society makes a Person alot better. The high society has its price and that can cost everything important in life, from Friend to own life. Jennifer love Hewitt can play mean, that was not a surprise. She is a random actor.
See Details