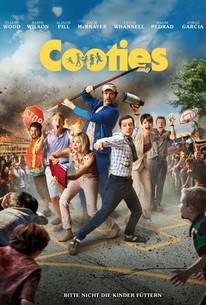 Cooties
2014, Comedy/Horror, 1h 36m
46 Reviews
5,000+ Ratings
What to know
critics consensus
A horror-comedy without enough of either, Cooties is fatally content to skate by on its intriguingly oddball premise. Read critic reviews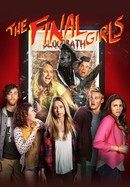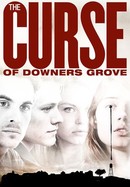 The Curse of Downers Grove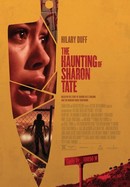 The Haunting of Sharon Tate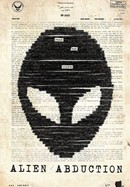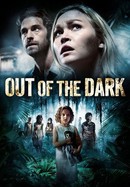 Where to watch
Rent/buy
Subscription
Rent/buy
Rent/buy
Rate And Review
Movie Info
Elementary-school teachers (Elijah Wood, Alison Pill, Rainn Wilson) come under attack from children who have been turned into vicious monsters by contaminated chicken nuggets.
News & Interviews for Cooties
Audience Reviews for Cooties
A few funny moments here and there, but otherwise gets a bit old after a bit.

Be afraid, be very afraid. Cooties are contagious, and they can kill. At least, in this shonky, low on budget, high on stupid comedy. Cooties is firmly in the spirit of splatter comedy horror, but certainly feels far too familiar, lacking the heart and personality of better entries in the canon. Cynics will cry foul, but for fans of the genre there is stuff to enjoy; the high splatter rate, the pop culture gags and a willing cast of fodder for the meat grinder all give this a passing grade - only just.

Sue me, but I thought this film was quite a bit of fun, all things considered. I'm not here to suggest that this is an amazing horror/comedy, because it's not, but I think that both the professional and audience reactions to this film sort of underrate how much fun the film is to actually watch. And I'm not even suggesting that the professional and audience scores are wrong, but I just think that the film, in a lot of respects, didn't really get a fair shot. Either because they were being compared to some of the classics in the horror/comedy genre or, as the consensus on here states, there's not a good enough of either comedy or horror in the film. I have to completely disagree with the latter, because I think the film did about as good a job as is possible in balancing the horror and comedic aspects of the film. I'm not saying that either of these are great or mind-blowing, but the film finds a good balance between the two that, I think, is really hard to achieve for a lot of people. I think the fact that you had two screenwriters, Ian Brennan and Leigh Whannell, who specialized in comedy and horror, respectively, so I think that they definitely learned a lot from each other's respective style of writing. Usually, when two people coming from completely different stylistic backgrounds get together to write, there's certain inconsistencies and tonal shifts depending on who wrote which particular part of the film. Not in this one, while it had two writers, it still feels like a movie with one vision, not two different visions of two different writers who don't mesh well together. So that was cool. And, of course, no review of this film would be complete without mentioning how great the cast is. As far as horror films go, this might have one of the better casts of 2015. The only one, out of the entire teachers, that I was unfamiliar with was Nasim Pedrad, she's done SNL, but she more than held her own and clearly has an eye for improv if the special features on the DVD are to be trusted. I don't mean to suggest that the characters themselves are all that complex, but I think the cast clearly had a blast filming this and, as always, I think that's really important in a film like this. It just makes the film more entertaining to watch. I will say that I did like how Clint/Wade/Lucy love triangle played out and not necessarily in the way one would expect. And the horror is real solid as well. There's nothing that scary here, but there's some good tension built up and the zombie kids, while you can probably take one at a time, when they swarm you then they become viable threats, at least for what the film is trying to accomplish. So thumbs up for that. I thought the writing was solid. Not excellent, or anything, but still solid and does a great job at highlight the cast's talents. I wouldn't say this movie was really good, I don't think it really did reach that level, but i had a hell of a time watching this movie. I enjoyed it so much more than the rating would ever imply. So yea, I know not everyone will like this movie, as evidenced by the reception, but I had a blast watching this so, to me, this is an easy recommendation as a rental. Fun movie here.

The trailer made it look pretty interesting but the interest has worn off during the course of actually watching it.
See Details