Dead Man's Curve
(1998)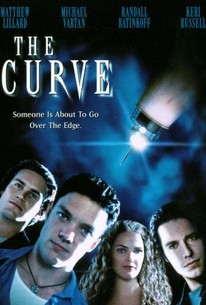 Movie Info
A clever whodunit about two college students who plan to kill a fellow student and make it look like a suicide because of a policy that will then grant them perfect grades. Chris: Michael Vartan. Tim: Matthew Lillard. Emma: Keri Russell. Rand: Randall Batinkoff. Dr. Ashley: Dana Delany.
Critic Reviews for Dead Man's Curve
Audience Reviews for Dead Man's Curve
This thriller had me really enjoying it - if you can get past the silly premise, the set up of the crime and the initial twist was fairly gripping. The acting is above average, and I always enjoy seeing Dana Delaney in a movie regardless of how big the role. After building up a good head of steam, all heck broke loose at the end and what seemed to be a well crafted story veered into absurdity. Good enough to watch, but not as good as it could have been.
Don Schick
½
I think I'm rating this a little higher than it actually deserves, but I enjoy Matthew Lillard's performance in it and can overlook the maybe one too many plot-twists that it throws at the audience just because it's a bit of 90's nostalgia that I recall from the VHS days. I like it, but it's probably a rental for most.
Bill Bryant
I saw this movie in the "free movies" section On Demand and decided to check it out! I actually ended up liking it. Movies from the 1990's make me laugh and this did too. Point is that this kept me intertained for 2 hours. My Reccomendation: its alright, and ok for free :)
Mariah Boutte
Dead Man's Curve Quotes
There are no approved quotes yet for this movie.
Discussion Forum
Discuss Dead Man's Curve on our Movie forum!