What to know
critics consensus
Daniel Isn't Real, but the smart, stylish fun waiting for genre lovers in this well-acted suspense thriller is completely genuine. Read critic reviews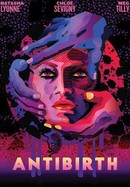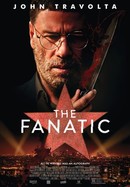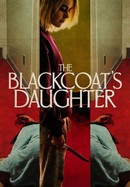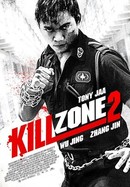 SPL 2: A Time for Consequences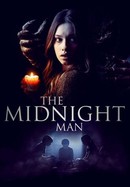 Where to watch
Rent/buy
Subscription
Rent/buy
Rate And Review
Movie Info
A troubled college freshman resurrects his imaginary friend to help him cope with a violent trauma.
News & Interviews for Daniel Isn't Real
Audience Reviews for Daniel Isn't Real
One of my favorite movies as a child was DROP DEAD FRED. Aside from the fact that I had horrible taste when I was a small person, Phoebe Cates is hot, and what child doesn't want an unholy hybrid of Jim Carrey and Doctor Who wreaking havoc in their life with whacky hijinks? This is only relevant because I'm pretty sure DANIEL ISN'T REAL is just a gritty remake of that critically panned, spastic cult classic. Just try subbing out the fart/booger kids comedy aesthetic with a synth-infused VHS horror atmosphere à la PHANTASM, IN THE MOUTH OF MADNESS, or HELLRAISER, and that would mostly approximate what we have here. Surpassing similar attempts at capturing the retro-horror vibe like BEYOND THE GATES and THE VOID, DANIEL ISN'T REAL is an efficacious, if not a fair bit cheesy, exercise in psychological thrills and body horror. The poster preamble "From the producers of MANDY" is probably enough of a selling point for fans of last year's phantasmagorical Nic Cage schlockfest to give it a watch at the very least. Perhaps the most surreal aspect of the film lies not in the scenario or visual design but rather the presence of Patrick Schwarzenegger. With both Arnold's facial features and Bobby Kennedy's hair, his mannerisms and vocal inflections come straight out of an uncanny abyss of famous genetics, and it's difficult to disregard this fact every minute he's on screen. Granted, he's still rather amateurish in the acting department, but his screen presence is undeniable. I'm guessing we'll be seeing more of him in future genre outings. For now, the film seems custom made for him and Miles Robbins - two skinny, dapper, emo, poster boys of Hot Topic-branded white privilege. It's so freaking cusp-of-college, pretentious snotty rich kid chic that I can't stand it: it's too real! And yet, it isn't. Anyway, Luke (Robbins) decides to free his imaginary friend/alter ego from the dollhouse he resigned him to years before when his mother's psychosis takes a turn for the worse. Daniel (Schwarzeneggar) is an ace in the hole for unlocking Luke's potential poon-tang prospects that await a sadboi such as he which makes for some really creepy scenes of Ahnode Juniah brooding and leering like a pervert vampire over our protagonist as he totally scores with some hawt, arty alt-chicks. When Daniel starts taking over Luke's body for even more chaotic depravity, Luke starts losing his grip on reality, and some really trippy horror fantasy stuff happens. It looks cool, it's compelling enough to keep your attention, and you can tell a lot of passionate work was put into the set design, makeup, and script resulting in a film that has no right being as good as it is. It's light fare for seasoned horror vets, but a few sequences would have scarred me for life if I'd done a double feature of this with DROP DEAD FRED when I was a little guy.
See Details