Danika
(2006)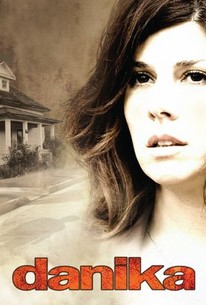 Movie Info
When a devoted mother and wife begins to experience a series of intensely terrifying visions, she soon begins to question her own sanity in a deeply unsettling psychological thriller from first-time feature filmmaker Ariel Vromen. By day Danika (Marisa Tomei) works at the local bank, and by night she assumes the role of loving family-woman to her husband Randy (Craig Bierko) and their three children Brian (Ridge Canipe), Kurt (Kyle Gallner), and Lauren (Nicki Prian). After experiencing a frighteningly vivid hallucination one day at work, the stressed-out twenty-five year old decides to quit her job and spend more time at home with the family. Though she soon opts to seek the help of a youthful therapist, Danika 's paranoia regarding the safety of her children grows increasingly intense as news stations begin to air a series of gruesome crime stories which all seem to concern the harming of young children. As paranoia rapidly morphs into panic and a series of premonitions leaves the fragile Danika an emotional disaster, the now-hysterical mother does her best to discern whether her continuing visions are the result of a deepening mental illness, or some unknown power from far beyond her realm of comprehension.
Critic Reviews for Danika
Audience Reviews for Danika
½
This is a movie one must pay close attention to but wouldn't mind, because it is very captivating. This is a convoluted story (not in a bad way), because it is like being in the mind of a schizophrenic. It allows the viewer to see the hallucinations, the paranoia, and the altered reality one would expect from someone with this mental illness. The story twists and turns and does not wrap up in a nice pretty picture. Tomei does a wonderful job interpreting this illness for us, and the supporting cast does a good job keeping up with her.
nefnie lee
Super Reviewer
I thought my 700th review on this here website would have been something a little more significant, but no, instead it's just low budget thriller flick. But to be honest, I didn't dislike this movie at all, it's ok at best. I really wanted to hate this movie, but something about it intrigued me and I'm not sure what it was. Though, unlike The Signal which had a $50,000, this movie SCREAMS low-budget and the budget of this film was estimated to be $5,000,000 so yea. It just looks and feels like a low-budget thriller, there's nothing fancy about the cinematography, the setting, the costume design. With that said, like I said, there's something about this movie that intrigued me and it held my attention. It also helps that this movie is like 75 minutes long, so it's a movie that's easy to watch. Marisa Tomei has definitely improved to the point where she's actually a really good actress and she really tries her best here and it sort of raises the movie a level higher than it would have been otherwise. But her character is unlikeable and the dialogue she's given is poor. Therefore, no matter how hard Marisa tried, this movie is still OK. But then again, that's still better than I expected. Plus it helped I watched this movie, again, free On Demand, so I wasn't offended by it because I didn't have to pay for it. So I can't really recommend it, but there's worse ways to spend 75 minutes (IE: Watching Frankenstein 1994 version).
Jesse Ortega
Super Reviewer
½
It was hard to explain both What I Enjoyed and Hated about "Danika". I am not a Horror, Scary, Premontion entrapenuer, but a Lethargic Enity in this Film Genre. That's one reason why I might have ebjoned, and loathed it unlike many others that have been passed into theathers. It surpassed my expectations , although I saw It cause Marisa Tomie made the prewiews so enticing, that I'm surprised to all those that did see the preview for "Danika", Didn't see the film.. I strongly Reccomend you atleast try to grasp the film's Intentions, and Atleast give it a shot. I am sure, you will not recieve or get what you think or thought you would.
Joseph Eastmond
Super Reviewer
Danika Quotes
There are no approved quotes yet for this movie.