What to know
critics consensus
Built from many of the same ingredients as other Nicholas Sparks tearjerkers, Dear John suffers from its cliched framework, as well as Lasse Hallstrom's curiously detached directing. Read critic reviews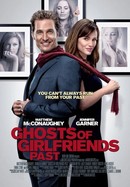 Ghosts of Girlfriends Past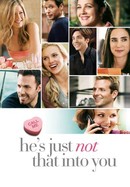 He's Just Not That Into You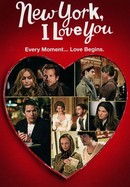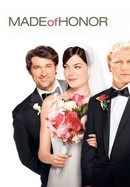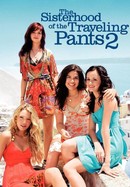 The Sisterhood of the Traveling Pants 2
Where to watch
Rent/buy
Rent/buy
Rent/buy
Rate And Review
Movie Info
When soldier John Tyree (Channing Tatum) meets an idealistic college student, Savannah Curtis (Amanda Seyfried), it's the beginning of a strong romance. Over the next seven tumultuous years and separated by John's increasingly dangerous deployment, the lovers stay in touch through their letters, meeting in person only rarely. However, their correspondence triggers consequences that neither could foresee.
News & Interviews for Dear John
Audience Reviews for Dear John
Hey, for all of you people out there who are still shaken up by "The Hurt Locker" and want a less harsh look at the Iraq War, first off, it's been a long time since early 2010, when this film came out and late 2009's "The Hurt Locker" was still fresh in people's memories, so get over it, and secondly, see this Nicholas Sparks romantic-drama, because, as you know, absolutely nothing tragic will happen. Man, even this film's title refers to something as heartbreaking as a break-up letter to someone who has to kill people for his country, and sure enough, this romance gets tragic, which is good, because while the film isn't all that strong, it gets your investment more than the usual Nicholas Sparks film. "Wow, after 'The Notebook' and 'Nights in Rodanthe', this is the third decent Nick Sparks film in a row, so maybe the series is starting to get better", is something that I wish I had heard someone say when this film first came out, one month before "The Last Song" (In all fairness, two Nick Sparks films in not even three months is pushing things a bit). Speaking of "Nights in Rodanthe", I reckon that film's success finally showed Lasse Hallström that it's not so much Richard Gere who is box office gold, as much as it's Nicholas Sparks, as heartbreaking as that is to say. I don't know about y'all, but this film sure broke James Cameron's heart, because it was the film to finally knock "Avatar" out of the number one spot... which it had dominated for seven weeks in a row, before going on to continue making the outrageous amount of money that made it the highest-grossing film ever. Okay, maybe Cameron got over this little fall from grace just fine, as opposed to Hallström, who I'd imagine wouldn't shut up about directing a film that was actually a commercial hit, even though it was anything but a critical hit. Eh, it's still better than "Safe Haven", and yet, with that said, as decent as this film is, it, much like Amanda Seyfried's beautiful, if a bit disproportionate face, is not without some questionable beats. I'm not asking for a highly extensive character piece that cuts deep within the human value, because this isn't that kind of a film, and it doesn't help that Nicholas Sparks stories are hardly well-down for their thorough expository value, but I didn't expect the film to be as undercooked as it very much is, for although there is enough flesh-out to this effort to earn a reasonable degree of your investment, very little depth can be found within characterization, which gives you the bare bones, and just barely does that. The expository shortcomings of this film do a lot more damage to the final product than you might think, as they distance you from our leads by thinning out character development and, of course, layers, whose shortcomings are compensated for in the direction and acting departments, but undeniable as blows to genuineness that is hardly helped by the subtlety issues that we've come to expect from Nick Sparks efforts. One of your more effective interpretations of a Sparks novel, this drama often makes up for its mistakes, but the fact of the matter is that this film makes dramatic mistakes, and quite a few of them, manufacturing histrionics through many a dramatic beat that feels rather forced, sometimes pretty awkwardly, and consistently in an offputting fashion. Okay, maybe there are certain dramatic beats that are clearly manufactured, but not too disconcerting, but make no mistake, more often than not, when the film faces a dramatic hiccup, resonance is dragged down more than it should be, not to where you get tastes of something as seriously dramatically underwhelming as "Message in a Bottle" or, so help me, "A Walk [I Would Like Not] to Remember", yet decidedly to where atmosphere thins out just enough to expose one of the final product's biggest issues: conventionalism. The film isn't painfully cliche-heavy, like, well "A Walk to Remember" (How am I supposed to forget the piece of garbage if I keep addressing it?), but it is a same-old-same-old kind of rom-dram, hitting familiar beat after familiar beat, until, before too long, you get too firm of a grip on this story's formula, leaving predictability to rear its ugly head into things and leave you to meditate upon the film's other shortcomings. The film isn't exceedingly flawed... like "A Walk to Remember" (Ah, get out of my head!), but it has plenty of issues, and not enough counteraction to reward, ultimately slipping as, not at all mediocre, but not really anything all that special, slipping into the underwhelmingness that it could have overcome, but fails to best. That being said, in spite of its flaws, the final product hits more often than it doesn't, and that's just often enough for it to persevere as genuinely likable, with a fair share of unexpected strengths, even in the music department. Okay, now, the film's actual soundtrack, while hardly as bad as it is in certain other contemporaneous Nick Sparks adaptations, which are just bombarded with commercial garbage, rather than this film's more indie taste, is pretty underwhelming, ranging from bland to kind of lame, so it's not like this film's musical touches consistently impress, but when it comes to Deborah Lurie's original score, you can expect consistent hits, for although Lurie's efforts are hardly unique, they do have a bit of genuine soul to them that is reasonably entertaining and, at times, complimentary to resonance. The film's score isn't too outstanding, but it is inspired enough to, like Terry Stacey's often handsome cinematography, breathe life into high points in the final product's aesthetic value, which are themselves complimentary to substance that, I must admit, is richer than I expected. There's not too much meat to Sparks' story concept, which is, in plenty of places, kind of thin, and therefore reliant on conventional and manufactured dramatic beats to beef up substance, but where Sparks could have easily slipped up and put together a story that is really messy with dramatic depth and subtlety (I mean, we're talking about austism and 9-11 themes here), he lays down a plot foundaction that, while shaky, is built upon with an adequate degree of inspiration by screenwriter Jamie Linden and director Lasse Hallström. Rotten Tomatoes' consensus describes Hallström's direction as "detached", and sure, Hallström is noticeably not as inspired as he has been in other dramatic efforts, probably because he even realizes that he can do only so much to compensate for this film's natural shortcomings, but I wouldn't say that he's detached, being flawed in his storytelling, yet generally about as strong as he can be, sustaining liveliness to keep entertainment value alive, when not gracing the film with a tenderness that may exacerbate the sting of the most unsubtle writing moments, but generally establishes an adequate degree of compellingness, punctuated by occasions of effective emotional resonance. By the final act, the film really starts to kick in some strong emotional beats that, while not exactly tear-jerking, hit pretty hard, and probably should be more prevalent in the whole final product, which isn't to say that there aren't moments of genuineness throughout the film, doing the best that they can to settle down shortcomings that can never dissipate, but earn your investment, especially when backed up by strong acting. The performances aren't stellar, but there are plenty of surprisingly commendable notes in the cast, from which Richard Jenkins really steps out in his excellently convincing portrayal of a loving and, of course, nervous father cursed by Asperger's syndrome (Lasse Hallström can sure work well with people who play mentally handicapped roles), though not to where you can't appreciate the underwritten, but surprisingly strong leads, from the lovely Amanda Seyfried - whose comfortable believability eventually comes into play quite well when it comes to selling you on a young woman who fears for the love of her life - to my Bama brother (He moved to Mississippi when he was six, but I'll take it) Channing Tatum, who isn't exactly revalatory, but charms, and has his share of moments, particularly in the final act, to shine with potent emotional range. At the very least, Tatum's and Seyfried's chemistry compels, being just strong enough to get the film by as a romantic character piece, while inspiration in plenty of other substance departments really keep you sticking with things, not to where the film rewards as much as it could have, but certainly to where you end up with a decent final product, which boasts enough entertainment value and high points in dramatic kick to stand as enjoyable, if a bit flawed. When the letter is punctuated, you're left with an effort that is quite flawed, being considerably underdeveloped and rather histrionic at times, as well as generic enough to emphasize the final product's being not too much more than just another commercial rom-dram, but one that remains pretty enjoyable, thanks to heartfelt score work and handsome cinematography bits that compliment aesthetic value, while Nicholas Sparks', in some areas, engaging story concept is brought to life just well enough by inspired direction and acting - particularly by Richard Jenkins, Amanda Seyried and Channing Tatum - to make Lasse Hallström's "Dear John" a decent dramatic effort that may be too flawed to escape underwhelmingness, but is reasonably worth checking out. 2.5/5 - Fair

Depressing, cliche, and quite unwatchable at times, Dear John really doesn't have an interesting story to tell, and despite it being in the romantic genre, the film makes the viewer feel nothing more than annoyance.

I'm a sucker for stories involving distressed love. So I enjoyed the movie, but I do agree that the movie is a big cliche - and it seems a good part of the movie is John or Savannah reading letters before the inevitable Dear John letter. I was impressed by Richard Jenkin's portrayal of John's father. He's a great actor.

Oh how this sucked.... Plot was just for teen girls who want a good chick flick. Performances sucked, I mean come on Channing? Overall it was a bad movie, mostly because they try so hard to make the THE NOTEBOOK 2.
See Details