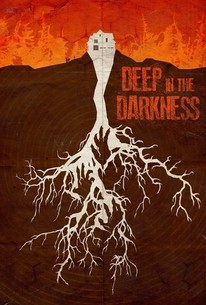 Deep in the Darkness
2014, Horror/Mystery & thriller, 1h 40m
2 Reviews
100+ Ratings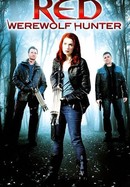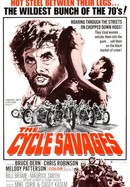 Son of Darkness: To Die For II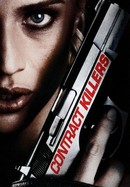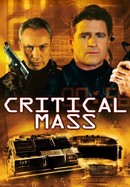 Where to watch
Rent/buy
Rent/buy
Rent/buy
Rate And Review
Deep in the Darkness Photos
Movie Info
After moving to a small town with his family, a man (Sean Patrick Thomas) discovers a race of strange creatures that live in the woods.
Audience Reviews for Deep in the Darkness
A film that just comes and goes without make much of an impression one way or the other. While I do think that it's a bad movie, all things considered, it's not nearly as bad as it is boring. With that said, and this might be one of the only positives I can come up with at this moment, is the fact that the the film is over in a flash. It might not be a good movie and it might not be entertaining, but the film does not wait any time throwing you into what's going on in this small and quiet town. I'll take positives where I can find them. I suppose Dean Stockwell is also pretty decent in this movie, even if he doesn't appear a lot in it. I think there's a good idea here and some of the moments where the tease something or just show you the monster(s) in the background walking away as the camera comes up to one of the characters, or taking their hand away from the wall. I think some of that worked pretty well. The problem is the fact that the film, while not doing so straight out of the gate, doesn't tease the appearance of the 'monsters' before actually paying off on it. It's not like they're really that scary, they look like zombie cavemen or something, but it's strange that the film didn't have you 'work' for the reveal. So many movies wait until the last possible second until they do the reveal that, by that point, it's already too late. This film does it relatively early in the story and it still doesn't do much to help the film improve. It's not like there's that much in the way of horror in the film to begin with. They try, but it felt a little salty and colorless to me, like they're borrowing from other films without any of the effort or thought put into it. The structure of the film is also kind of a mess. Characters and their motivations are inconsistent. It's just all over the place, I can't even explain it. Characters appear in one scene and then are never seen again until the last possible second. Characters go from being unlikable to barely likable. Feels like the film was written in a non-sequitur fashion, where one thing rarely has to do with what came before it or will come after. Look, I like the Chiller tv channel, even though my cable provider dropped it, and I think myself a horror fan, which means I watch a lot of really low-budget horror flicks, but this film just has a TV movie look and feel that just holds it back. Like you can just tell that it was made, essentially, to be aired on Chiller after either a short theater run and/or VOD distribution. There's nothing wrong with that, there's plenty of good TV movies out there, but when's the last time you saw a GOOD made for tv horror movie. I'll wait. This is, obviously, not gonna change the perception that made for tv horror movies aren't any good. I do think that the film got better as it neared the end, and I don't mean to say because the film would've almost been over, don't be mean, you guys. I do think there's some improvement though in how the doctor takes out all the monsters and the 'twist' itself is not bad because it, actually, kind of makes sense within the context of the story. You can't say that about a lot of twists in films. But I still don't think this film was any good. It's on Netflix, so on that regards, it's harmless, but it's not a good movie in any way. It's more boring that bad, but I still wouldn't recommend it.
See Details