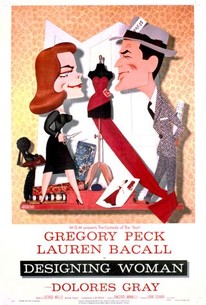 Designing Woman
1957, Comedy, 1h 58m
11 Reviews
1,000+ Ratings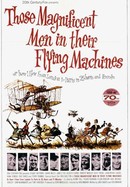 Those Magnificent Men in Their Flying Machines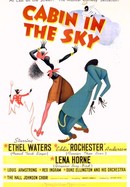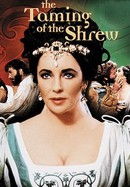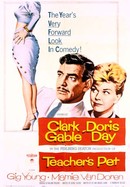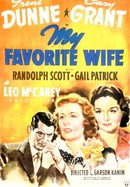 Where to watch
Rent/buy
Rent/buy
Subscription
Rent/buy
Rate And Review
Movie Info
Sports reporter Mike (Gregory Peck) and clothes designer Marilla (Lauren Bacall) meet and fall in love while on vacation. They marry on a whim, only to come to the shocking realization that they have very little in common. Mike is a blue-collar sports fanatic. Marilla is a high-society fashion diva. But when Mike writes a tell-all piece about a boxing promoter (Edward Platt) with mob ties, they have to overcome their differences to save both their relationship and Mike's life.
Audience Reviews for Designing Woman
Peck plays a sportswriter and Bacall a fashion designer, who meet and fall in love while on vacation but encounter trouble when they return to their home stomping grounds (New York) because his friends are of the "manly" class while her's are all flaming queers. And she makes more money than him. And he's kept an old flame a secret. It's interesting to see how director V. Minnelli handles all of this, but on the whole the experience is an awkward one, stilted. Peck is no Cary Grant for one thing.

This is another silly romantic comedy with nothing new to offer. Peck and Bacall should have passed on this movie.

Designing Woman from 1957 starring the beautiful Lauren Bacall and the great leading man Gregory Peck. I have been wanting to see this film and finally watched it recently and loved it. The movie centers on a wealthy and very high scoiety lady (Bacall) and a very man's man (Peck). Both fall in love and marry quickly after meeting. Soon thereafter they find out through funny situations that they are very different but have one major thing in common the love for one another, can it rule all?

if you enjoy sophistication comedy which means comic tales about upper class people like those socialites blended with the elements of screwball comedy, and meanwhile you sorta like the old gangster style episode, "designing woman" would be a terrific choice to consume your evening tea time....meanwhile if you're not weary of the trivial emphasis of feminine extravagent constumes, you would embrace this flick with vigor. the storyline is complicated, a joulistist played by peck falls in love with a fashion designer played by bacall, then gets married immediately once the passion is torched, and he's having some discord over the gap of their social lives, and also he's busy concealing the fact of his ex girlfriend whom his wife suspects he's having affairs with, further his newspaper article infuriates a gangster lead who plans to send thugs to teach him a lesson....you could imagine..it's a comedy of errors and irreconcible ridicule between genders, as he would rather take all the troubles denying the existence of his ex than confide the truth to reclaim his fidelity. the wardrobes are all out of prestigous designer helen rose who even held a press conference to introduce the fashions in this flick. bacall's role was originally considered with grace kelly if kelly had not been transported to morocco as princess. the best pleasure of watching "designing woman" is the girlish amusement for dresses and those rosiness of high class lifestyle such as being a designer and a popular society queen, most of all, married to a dashing handsome man who is the man of men, gregory peck. of course, the premise is that you must have a slight acceptance of chic flicks, and this one has the right dose, one bit more would ruin the pleasant taste.
See Details