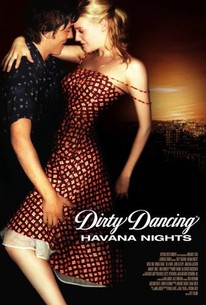 Dirty Dancing: Havana Nights
2004, Romance/Drama, 1h 26m
107 Reviews
250,000+ Ratings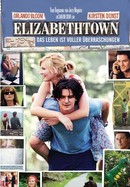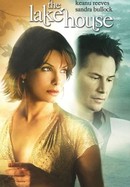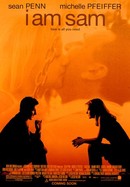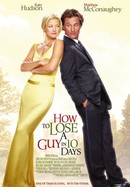 How to Lose a Guy in 10 Days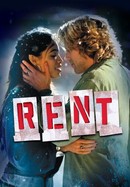 Where to watch
Rent/buy
Rent/buy
Subscription
Rent/buy
Rate And Review
Dirty Dancing: Havana Nights Photos
Movie Info
American high-school student Katey (Romola Garai) moves with her wealthy parents (Sela Ward, John Slattery) to Cuba in 1958. She encounters Javier (Diego Luna), a poor local who works as a waiter, and soon a relationship blossoms between them. At a nightclub, Javier teaches Katey the nuances of Cuban dance, which becomes her passion. As the young lovers grow closer, Fidel Castro suddenly rises to power. When her parents decide to flee to the United States, Katey must make a difficult choice.
Audience Reviews for Dirty Dancing: Havana Nights
they sure tried to live up to the legend that is dirty dancing, but failled miserably

Without any of the spark of the original this second Dirty Dancing film is a giant disappointment to every expectant woman looking forward to the same sex appeal of Swayze we were graced with in the original. Set in revolutionary Cuba, much of the film decided to saturate itself with this plot point, including spicy music, random acts of rebellion, and societal and family tensions within the lower classes of workers who cater to the American residents. As you can guess, this leads to a Romeo and Juliet-esque relationship between prim and proper Katey and working Joe, Javier. The reason the original worked so well was the immersion of the time period with a nostalgic soundtrack, and a love story of abandoning innocence for something much better, freedom finally being found through dance. This film seems to want to explore an entire country's journey towards freedom instead. Garai's character is less developed than the original Baby, and her relationship with her forbidden lover is random. If they hadn't set it where they had, in the time they had, and maybe hadn't even included a love story, it could have successfully worked. Even in the original there wasn't a lot of great choreography, but there were some profound scenes involving Patrick Swayze, who pops up to provide somewhat of a cameo as the dance teacher who teaches Katey about letting her partner get close to her. In this there is no exciting dance scenes, except for a brief peek into a Cuban club, and that's fast glanced over. Besides the fact that this is pure consumer cheese, the music does not set the mood, as it's all from the past ten years. I would have been more understanding if they hadn't tried to sell it as a Dirty Dancing film.

Dirty Dancing: Havana Nights, while much better than I had expected, falls short of being anything truly memorable. Katie Miller is an American who moves to Cuba in her senior year at high school. She is fascinated by the way the locals feel the music while they dance. She meets Javier, a Cuban, who is a great dancer. The young couple learns to fuse their different forms of dance in the interests of entering a Latin ballroom dance competition while inevitably falling for each other. Patrick Swayze's appearance brought this film some bonus points, simply for nostalgia.

It brings together a decent story, with hot music and a time/setting of Cuba is a brilliant setting, the colourful surroundings bring to life a surreal feeling that captures the summer buzz of the movie perfectly.
See Details