What to know
critics consensus
Featuring a starmaking performance from Shameik Moore and a refreshingly original point of view from writer-director Rick Famuyiwa, Dope is smart, insightful entertainment. Read critic reviews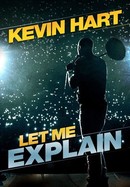 Kevin Hart: Let Me Explain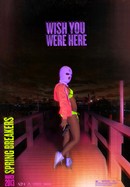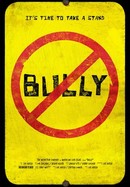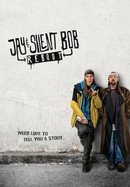 Jay and Silent Bob Reboot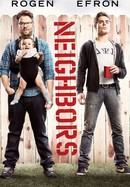 Where to watch
Rent/buy
Subscription
Rent/buy
Rent/buy
Rate And Review
Movie Info
High-school senior Malcolm (Shameik Moore) and his friends Jib (Tony Revolori) and Diggy (Kiersey Clemons) bond over '90s hip-hop culture, their studies and playing music in their own punk band. A chance encounter with a drug dealer named Dom lands Malcolm and company at the dealer's nightclub birthday party; when the scene turns violent, they flee -- with the Ecstasy that Dom secretly hid in Malcolm's backpack. A wild adventure ensues as the youths try to evade armed thugs who want the stash.
News & Interviews for Dope
Audience Reviews for Dope
I don't think many people know this about me, but my father is black. I took after my mother in terms of skin color, as I'm like a 6 out of 10 on the whiteness of my skin. I used to think I may have had had a bit of color on me, but I was just a delusional man. Thankfully, though, I live in a place where skin color isn't really important as there's a little bit of everything here and skin color is not relevant in any sort of political discussion. Not saying there isn't racism here, there's racism in country in the world, but when you compare that to the United States, it's like we're Finding Nemo to the United States' Django Unchained. It's night and day. So that had me wondering if I had been born in the U.S and if, on the off chance, I had been born with my father's skin color, how would that have changed my life and how people perceived me with their preconceived notion of what I am supposed to be like based on some antiquated (and racist) concept. These are the themes that this film explores. It's certainly a very touchy subject, particularly nowadays with an openly racist president and attorney general. But this film explores these subjects in a way that is always entertaining and, most importantly, insightful. I don't think there's too many of these films out there. The fact that it's a fresh angle on a concept that's been done to death and the fact that it finds a socially conscious narrative to boot, in my opinion, makes this a great movie. The film tells the story of Malcolm, a 90s hip-hop geek who strives to make it to Harvard, but the fact that he's from a crime-riddled neighborhood, for some reason or another, leads some people to believe that he's arrogant for wanting to go to Harvard. Because, apparently, it's a terrible thing for students where Malcolm is from, and are his skin color, to want to strive to reach major Ivy League school. This is one of the film's major themes as, I believe, the narrative is all about Malcolm doing what is necessary in order to make it where he believes he belongs. And as bright and intelligent as Malcolm is, he deserves to go to Harvard. He's got the intelligence to make it as far as he wants. But the film also plays into the stereotypes associated with black youths. And it plays into the stereotype in order to subvert them, it's not as if the film doesn't have anything on its mind. Malcolm, after a party is busted by the LAPD, finds that his back has been stuffed with drugs and a gun. Long story short, while he finds himself stuck between a rock and a hard place, so to speak, Malcolm has to become a drug dealer after the delivery he was supposed to make to AJ (an important figure in the movie) is late. AJ was the one who was originally supposed to sell the drugs, but since Malcolm was late with the delivery, he is forced to sell the drugs himself and bring AJ the money at a later point. I mentioned AJ was important because he's also from Malcolm's neighborhood and he went to Harvard. He's also a pretty damn financially successful person. The one thing I didn't mention was that AJ was white. AJ is, pretty much, the white equivalent of Malcolm, yet I'm sure the doors were opened for him in a way that will never be opened for Malcolm. Therefore Malcolm, despite wanting to be better than what his neighborhood is, is forced to become the stereotype that he so desperately wanted to avoid. Malcolm realizes this when he is forced to draw a gun on the bullies who wanted to steal the money he (and his friends) had worked so hard to earn in order to get themselves out of this situation. And I think that's a very intelligent and thoughtful way of telling this story. Because it tells the tale from both sides, Malcolm doesn't have a chance at Harvard because of where he comes from and the color of his skin, even though he's been a straight-A student. Malcolm also does not have a chance at getting into Harvard if they were to ever find out that he was pretty successful at selling drugs. So either way, no matter what he does, he's screwed. It doesn't matter if he's a great student, because he comes from a crime-riddled neighborhood, is blacked and he will be prejudged. And he's fucked if you just look at him from the way he earned his money. And this is something that Malcolm touches on his application essay for Harvard. He presents the stories of two students (both him and both descriptions being, essentially, what I describe above) and asks the people at Harvard what student do they think he is? The Harvard application scene is, to me, the highlight of the entire movie. Well that and the credits where Malcolm does several 90s dances in several locations. The Harvard scene is a highlight because it gets to the heart of the issue that face black Americans who just want a chance at a great college education. But that's not saying that the rest of the film falters or anything of the sort, I found the film to be constantly entertaining. The soundtrack, while I've never been much of a hip-hop guy (though I did like DMX, Dr. Dre and OutKast when I was younger), is really cool and it helps shape the film's personality. I'd hate to use the cliche that the soundtrack is a character in and of itself, but it's really important as it expresses Malcom's personality and his tastes in fashion. So, yes, the soundtrack is absolutely essential to the narrative. The film wasn't super hilarious, it was very funny indeed, but it's not a movie that you watch for the shits and giggles, though there are some shits and giggles to be had. I think the film sort of fools you into thinking it's one thing when it's another thing entirely. Yes, it's a comedy, but it's as thoughtful and caring of its characters as I've seen in a while. The acting is top-notch, Shameik Moore is pretty damn great here as are Mario Revolori and Kiersey Clemons. The cast is strong all around. The script is strong as well, smart, funny and insightful. I really don't have much else to say, this is a great movie and I would highly recommend it.

Dope is smart in many aspects, however it constantly keeps falling back on the typical drug exchange plot that it's hard to feel like much here is new. It is a shame because it promises nice star turns from Shameik Moore and the charming ensemble cast which unfortunately get bogged down in stereotypical characters and classic coming-of-age checklist plot points. Dope has many lovely moments, but many garish ones as well which leaves this well-meaning Sundance entertainment in an ok middle-ground. Rating: 62

Dope is directed by Rick Famuyiwa and stars Shameik Moore as Malcolm, a black geek trying to survive living in a rough neighborhood in LA while applying for colleges like Harvard. Somewhere in the mess of his high school life, Malcolm comes into ownership of a backpack full of drugs, and he is left with no option but to find a way to move them in order to not be killed. Sounds pretty serious and brooding, right? WRONG! This movie is SO MUCH FUN! Famuyiwa delivers one of the most original coming-of-age movies I've ever seen, mixing in elements of crime, romance, and comedy for a heck of a ride. Shameik Moore is an extremely likable actor giving a breakthrough performance, and we feel the inner struggle as he makes uncharacteristic decisions along the way. His two best friends, played by Kiersey Clemons and Tony Revolori, offer support like true friends would; the chemistry is palpable between these pals. I mentioned the emotional toll this movie takes on the lead role, but I really want to emphasize the impact his character has on this film. There are multiple times throughout the course of the movie where Malcolm, a straight-A student and all-around good person, has to make decisions like a gangster from the hood would, and it visibly upsets him. There is one moment in particular in the final act of the movie involving school bullies where I was holding my breath because I thought "is he really about to take it to that level?" Both Moore and Famuyiwa deserve a lot of credit fleshing out the emotional depth of Malcolm. My only real nit-pick with this movie is the rest of the supporting cast. Gangsters were played by minor rappers like Tyga and A$AP Rocky, and their performances were as one would expect from rappers playing gangsters. Also, the antagonist of the movie overplayed the sinister approach, delivering almost laughable lines when threatening Malcolm. Other than that, I loved every minute of this movie. The social commentary about racial profiling and inner-city struggles speaks volumes. I was genuinely and pleasantly surprised with Dope, and I highly recommend it to any fans of film out there! Final grade: A

This is one hell of a movie. A perfect choice for teenagers and a great life lesson. With a great lead performance by Shameik Moore I believe this film will be a go to teen classic in the near future.
See Details