Dream with the Fishes
(1997)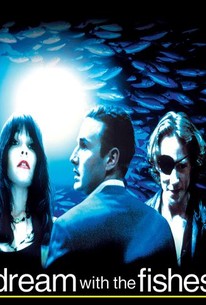 Movie Info
A botched liquor store robbery and attempted mugging results in the teaming of two disparate losers, one who ostensibly wants to die, and the other who is going to die whether he likes it or not. The black comedy begins as stodgy and depressive Terry, unable to get over the seemingly accidental death of his wife, spies on two lovers in a neighboring apartment. Finding the experience untitillating, Terry goes to the liquor store to buy some booze and there runs into Nick, the man he was spying on. Nick was planning to rob the store, but Terry inadvertently stops him, so Nick follows Terry out to mug him instead. But the increasingly drunk Terry doesn't notice and wobbles to a nearby bridge, climbs an abutment and prepares to jump off. With Nick's encouragement, Terry changes his mind and goes to Nick's place where Nick tricks Terry into exchanging his expensive watch for a deadly handful of barbituates. But the downers turn out to be vitamins and while recovering in the hospital, Terry learns that the heroin-addicted Nick will die within a few weeks. The hospital stay has done nothing to stop Terry's yen for suicide. Nick on the other hand, does not want to die until he's done a little more living. Both of them come to realize that each has something to offer the other and this leads to a strange bargain. If Terry will help Nick enact his deepest fantasies, Nick will kill Terry for real. This sets the stage for many twisted misadventures involving a wide variety of fellow misanthropes.
People Who Like this movie also like
Critic Reviews for Dream with the Fishes
Audience Reviews for Dream with the Fishes
There are no featured audience reviews yet. Click the link below to see what others say about Dream with the Fishes!
Dream with the Fishes Quotes
There are no approved quotes yet for this movie.