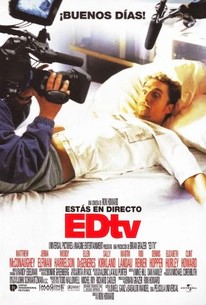 EDtv
1999, Comedy, 2h 2m
47 Reviews
50,000+ Ratings
What to know
critics consensus
If it's not as ambitious as The Truman Show in satirizing the voyeuristic nature of television, EdTV is an amiable, witty comedy with fine performances from Matthew McConaughey and Woody Harrelson. Read critic reviews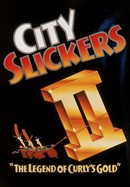 City Slickers II: The Legend of Curly's Gold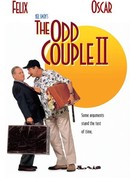 Neil Simon's The Odd Couple II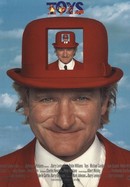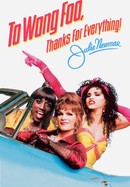 To Wong Foo, Thanks for Everything, Julie Newmar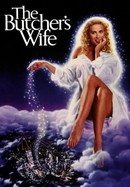 Where to watch
Rent/buy
Rent/buy
Rent/buy
Rate And Review
Movie Info
In a desperate attempt to boost ratings, a cable channel decides to document the life of someone on a daily basis and air the footage as a show. That lucky someone turns out to be Ed Pekurny (Matthew McConaughey), a laid-back video-store clerk. While the TV series makes Ed an overnight celebrity, it also begins to wreak havoc on his personal life, complicating his relationship with his new girlfriend, Shari (Jenna Elfman), and causing tension with his brother, Ray (Woody Harrelson).
Audience Reviews for EDtv
Mediocre film that could have been good, for me, EdTV reminds me way too much of The Truman Show. This is one of the most mediocre films that Ron Howard has directed. The film has its moments, but due to a poorly thought out script, it just doesn't have anything going for it. With EdTV, you can see a director starting to lose his touch. Although, he redeemed himself with A Beautiful Mind and Cinderella Man, Ron Howard is hit and misses, and with this one, he shows signs of that. The cast were so-so. Matthew McConauhey who I find to be a decent actor wasn't good here, and Jenna Elfman was horrible. This could have been a great film, but it just ends up missing something to really make it worth seeing. This is not a memorable film. Were the film fails is the fact I felt it went all over the place in some areas. Towards the end, the film didn't what it was trying to accomplish. I thought that Ron Howard could have done a better job at directing. The film just ends up being boring, and uninteresting. This had the potential of being a great flick, but due to a poor script, it never really takes off. Nowadays with Reality TV boom, it might have worked, and actually, it would have been a better film, today because there so many stupid Reality TV shows to mock and to take inspiration from. The film has minor laughs, but unfortunately it only shows its wasted potential here, and I think it's a shame. This film could have been a great parody of Reality TV.

The most immediate comparison will be Peter Weir's The Truman Show. Also, the most immediate repliers will argue that whereas the focus of the latter is to highlight a surprisingly prophetic interest of a blind-folded and consummerist society to seek fame and recognition regardless of the merits achieved, Howard constructs a comedy out of the same reason, being the focus in this case the ambition of TV corporations. Meh! I say it doesn't trascend and the seekers for comedy and gorss-out humor or corny romance will never get the message. That's the problem. Repliers are giving to this much more seriousness than it deserved, and if the intention was actually serious, why turn EdTV into one more crap contribution to the "comedy" genre? Answer that, please, and I'll raise this to 4 stars or whataver you wish. 42/100

Matthew McConaughey stars as Ed, a young ordinary single guy. When a television network decides to make a reality show to follow a man's life, Ed gets chosen for the show. Ed likes the idea but his family and friends disagree with him. As time goes by he slowly realizes how much this show effects his life. He has met the girl of his dreams and their relationship gets complicated because of all the cameras and people following him around. This movie was ok and fun to watch, it might have been a very good movie at the time it was released because people were really hyped on the new phenomena called 'reality tv', a term that has grown mainstream to this day.

Mr. McConaughey has fine-tuned his hayseed routine for this role. His Ed comes off like the bartender Woody Harrelson used to play on TV's "Cheers" if memory serves. How apropos then that Mr. Harrelson should appear as Ed's self-absorbed brother. Perhaps most abused in the film is Jenna Elfman as Shari. She has to play most of the movie either furrowing her brow or crying. This is a shame because, in the few scenes she gets to play happy, she really lights up the screen. She has a real down-to-earth quality to her which is something that the film itself oddly lacks. The film is filled with nice little touches. This would've looked great on the little screen, but well it's entertaining enough as it is. Enjoy!
See Details