Entertaining Angels: The Dorothy Day Story
(1996)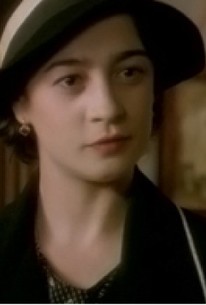 Entertaining Angels: The Dorothy Day Story Photos
Movie Info
This biographical drama was based on the true story of Dorothy Day, a devout Catholic who devoted much of her life to working with the poor and homeless on New York City's Lower East Side. Born in an Episcopalian household in 1897, Day (played by Moira Kelly) was a free-thinking agnostic in her young adulthood; she contributed to radical leftist journals and was friends with the likes of Eugene O'Neill (James Lancaste) and Mike Gold (Paul Lieber). After undergoing a painful abortion and giving birth to another child out of wedlock after her lover, Foster Batterham (Lenny Von Dohlen), abandoned her rather than marry, Day embraced Catholicism, a faith she would cling to strongly for the rest of her life. Day's leftist politics and her sense of personal activism remained; she established a political journal, "The Catholic Worker," in association with self-described Christian anarchist Peter Maurin (Martin Sheen), and was a tireless and outspoken champion of the rights of the poor and disenfranchised. Day came under heavy criticism for her political and social activism; as she put it, "If you feed the poor, you're called a saint, but if you ask why they're poor, you're called a Communist." However, Day continued her mission undaunted until her death in 1980, when she was called America's Mother Teresa. Entertaining Angels was produced by Paulist Pictures, a Catholic organization who also produced Romero, another film about a noted Catholic activist.
Critic Reviews for Entertaining Angels: The Dorothy Day Story
Audience Reviews for Entertaining Angels: The Dorothy Day Story
Entertaining Angels: The Dorothy Day Story Quotes
Discussion Forum
Discuss Entertaining Angels: The Dorothy Day Story on our Movie forum!