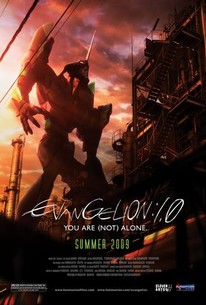 Evangelion: 1.11 You Are (Not) Alone
2007, Action/Sci-fi, 1h 40m
7 Reviews
1,000+ Ratings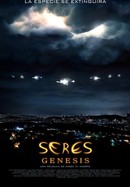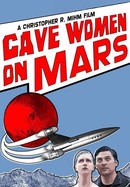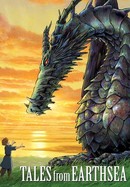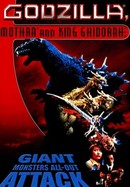 Godzilla, Mothra, King Ghidorah: Giant Monsters All-Out Attack! Where to watch
Subscription
Rate And Review
Evangelion: 1.11 You Are (Not) Alone Photos
Movie Info
Scarred by the Second Impact, the Fourth Angel attacks Tokyo III and humanity's fate is left in the hands of Special Government Agency Nerv. Young Shinji Ikari is forced to pilot EVA-01. He and EVA-00 pilot Rei Ayanami are tasked to fight, but EVA-01 is damaged by the Sixth Angel. Misato Katsuragi draws up a plan to focus all of Japan's electricity into EVA-01's positron cannon to defeat the Angel.
Audience Reviews for Evangelion: 1.11 You Are (Not) Alone
Tokyo-3 is under assault by mysterious robot-like creatures known as "Angels"; two teenagers pilot the bio-robots that are the only things that can defeat the invaders and save humanity, while simultaneously dealing with high school bullies. The mystical plot is barely hinted at in this first installment of an intended trilogy, but the story wouldn't make much sense anyway, because no one acts anything like an actual human being would in a similar situation; the plot and characters seem to be a necessary annoyance linking together pretty pictures.

etertaining manga aditn set in a future tokyo, after numerous tokyos have been destroyed, a giant being, coming and trying to destroy the city and the inhabitants defending not just city but future mankind, a young boy, whos father runs the place is a chosen one to defend the city via a giant robotic defendor. a story thats entertaining, and setting up for more parts, leves you hanging at end, based on a graphic japanes novel, the animation is great and looks great

It's hard to imagine that fans of Evangelion won't be pleased with this leaner, gorgeous rebuild of the original anime series. And if you're new to Evangelion, this is a great place to start. You Are (Not) Alone is a pretty straightforward adaptation of the first six episodes of Evangelion. It's somewhat condensed but still containing all the major moments and plot points. While the next three movies promise new story additions and characters, this movie contents itself with mostly cosmetic changes, along with tightening up the story, a few extra scenes, and eliminating some filler. There wasn't a lot in the first six episodes that needed to be altered. That means slightly less whining from Shinji. SLIGHTLY. The animation and visuals are outright beautiful, especially on blu-ray. I could recommend this on that aspect, alone. The re-designed Angels and action scenes are improvements over the original's (especially the sixth Angel), in my opinion and the voice work is great. Does You Are (Not) Alone make the original series redundant and unnecessary (or vice-versa)? No, I don't think so. Both of them have merit, and both are worth watching. But, I'm very interested in seeing if the next three Rebuild of Evangelion movies rectify some of the mistakes that the latter portion of the series fell prey to.

Shinji Ikari: I mustn't run away. I mustn't run away. I mustn't run away. I mustn't run away. I mustn't run away. A feature film version of a very popular anime/manga. The film is essentially a remake of the anime, condensing the first fourth of the series into a single feature. Not being familiar with the original anime or manga beyond basic descriptions from friends, I came in with an open mind and found a lot to admire. It has an interesting story, striking visuals, a soundtrack that reminded me a lot of Star Fox 64 of all things in a good way, and left me with a desire to see the next three films in the series. Evangelion is an apocalyptic mech action series, which revolves around the efforts by the military organization, Nerv, to fight monstrous beings called Angels, primarily using giant mechs, called Evangelions, which are piloted by select teenagers. One of these teenagers is the main hero, who seems to be a chosen one of some sort. The film basically throws you into the world almost immediately, with little exposition, which I enjoyed. I was able to pick up the story just fine and could comprehend who these characters were. For this first feature, much of the film is setup and it does a drag a little in the middle, but in its last act, I really felt that this feature was finding its footing, and I look forward to seeing where it goes. Rei Ayanami: Why are you crying? I'm sorry; I don't know what to do of feel at a time like this. Shinji Ikari: Why don't you try smiling?
See Details