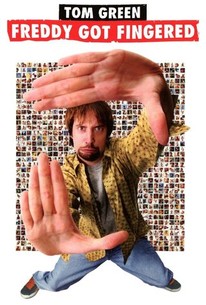 Freddy Got Fingered
2001, Comedy, 1h 27m
95 Reviews
100,000+ Ratings
What to know
critics consensus
Unfavorably comparing it with such infamously bad titles as Battlefield Earth, a significant number of critics are calling Tom Green's extreme gross-out comedy the worst movie they have ever seen. Read critic reviews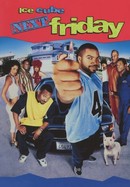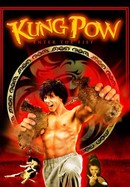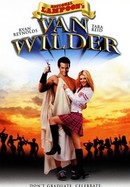 National Lampoon's Van Wilder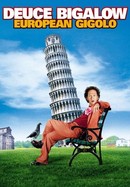 Deuce Bigalow: European Gigolo
Rate And Review
Freddy Got Fingered Photos
Movie Info
Gord Brody (Tom Green) is a struggling cartoonist trying to pitch an animated show to Hollywood executives. When he fails, he returns to his hometown with no choice but to live with his parents and younger brother, Freddy (Eddie Kaye Thomas). His father (Rip Torn) doesn't approve of Gord's career path, and pressures him to gain independence. As father and son exchange barbs, Gord comes up with a lie that changes everything: He claims his dad is molesting Freddy, leading to drastic consequences.
News & Interviews for Freddy Got Fingered
Audience Reviews for Freddy Got Fingered
27/07/2018 - A lot of Pussys don't like this movie, calling it "gross." Well then, I say you're not a man! This movie is completely ridiculous and over the top and a lot of the humour is gut bustingly funny.

The gross out comedy is way too over the top, very fitting to Greens comedy style. The graphic content is overbearing and the first 10 minutes will test what your capable of watching. I liked the zany character moments and underneath a lot of this is a funny movie but you have to deal with Green. Rip Torn is great as the father dealing with a son who is testing him every step of the way. The film finally climbs away from Green in the middle and Torn is the shining light that really saves this film. The film is disgusting and the swansong to Greens tiny movie career, you really sense he had complete creative control here. He was provided free range and while most people would artistically challenge themselves, Green just disturbs the watcher with endless unwatchable humour. You can argue that the film is terrible but if Green had dialled himself back this film could have worked. It's the pitch black humour that never works, it just doesn't belong here, it's forced and makes zero sense. Don't watch if you have a weak stomach or don't know Greens comedy style, critics unfairly reviewed this alongside the worst of the worst but its definitely not in that category. I'm somewhat impressed this film was made at all and it shows the height of Greens comedy and its downfall. 10-06-2017.

"The Horror! The Horror!" You are guaranteed to utter those words after watching Tom Green's self-indulgent, crude, vile, mindless, and utterly embarrassing attempt at comedy. There is literally no plot in this movie; it just a series of painful and a lot of the times disturbing comedy skits that aim to be shocking and offensive only to accomplish those goals TOO well. One of the biggest rules when it comes to comedy is that if you are going to be offensive then you better be funny about it (Ex. Sacha Baron Cohen in 'Borat'). I never saw Tom Green's popular MTV show but in this movie he disregards clever comedic timing in favor of shouting every single line like an idiotic man-child. This film contains some of the most grotesque and unpleasant skits you'll ever witness in the name of comedy. The film starts off okay with a slightly cool skateboarding sequence but things quickly take a turn for the worst when Green stops to grab a horse's penis. Things only get worst from there: literally wearing the skin of a dead deer, swinging a newborn baby by it's umbilical cord with blood spraying everywhere, child molestation jokes, many instances of animal cruelty, to even spraying elephant seamen. Green is obviously aiming for the gut but the jokes are simply not funny (which is the most offensive aspect of this movie). I can laugh at gross-out humor and go along with a nihilistic tone but Green's scatter-brained screenplay haphazardly balances these elements to say the least. There is just an unsettling air of mean-spiritedness undercutting the whole proceedings with the film's nasty dislikable characters (Green's character is by the far them most disturbing protagonist to NOT be in a horror flick) and graphic distasteful slapstick. This piece of ultra low brow trash is a movie that even people who laugh at bottom-of-the-barrel crap will have trouble sitting through. It may be only an hour and thirty minutes but it will feel like an eternity, and a very tortuous one. It is a humorless, depressingly mean-spirited, uncomfortable, and un-focused mess (Is it a satire? Is it surreal absurdity?). This is by far one of the worst comedies of all time, if not one of the worst movies of all time.

[img]http://images.rottentomatoes.com/images/user/icons/icon13.gif[/img] I wasn't offended by Freddy Got Fingered like everyone else who hates it. I think everyone who hates this film hates it for the wrong reasons. Firstly i'm perfectly fine with over the top gross out humour as long as it's funny but this film was not and just horribly inconsistent and entirely rotten to the core. The film makes almost no attempt at making the lead character likable and he's just running around, shouting and being an idiot, and not in the usual comedy movie kind of way. Also, i'm perfectly fine with fictional beastiality but not when it's really happening and not plainly obvious animal cruelty which is something this insult of a movie has a lot of. As soon as it began I wanted it to end, the film rightly deserves it's title as one of the worst films ever made. It's essentialy a compilation of depressing, appauling animal cruelty, mean dislikable characters, jokes that are far too desperate and is in general a gigantic piece of low brow trash. Nearer to the end of the film there is a piece of card someone holds up that say's something on the lines of "when is this film going to f**king end?" I'd be lying if I didn't say I wanted to say that about 10 minutes in. I loathed it.
See Details