What to know
critics consensus
Jason terrorizes a ship and nearly sinks the franchise in a clunky sequel that feels like self-parody without the charm. Read critic reviews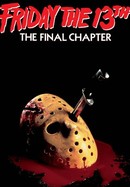 Friday the 13th: The Final Chapter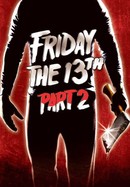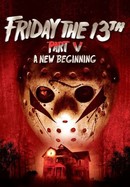 Friday the 13th -- A New Beginning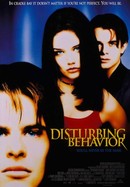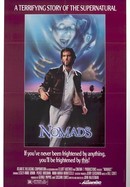 Where to watch
Rent/buy
Rent/buy
Rent/buy
Rate And Review
Friday the 13th Part VIII: Jason Takes Manhattan Videos
Friday the 13th Part VIII: Jason Takes Manhattan Photos
Movie Info
Mass murderer Jason Voorhees (Kane Hodder) is resurrected from the bottom of Crystal Lake. After he kills a passing boat's occupants, he stows away on a cruise ship filled with a high-school graduating class bound for New York City. Biology teacher Charles McCulloch (Peter Mark Richman) is on board with his niece, Rennie (Jensen Daggett), who has visions of Jason drowning as a child. They escape his bloody shipboard rampage, but, when Rennie and Charles reach Manhattan, Jason is close by.
News & Interviews for Friday the 13th Part VIII: Jason Takes Manhattan
Audience Reviews for Friday the 13th Part VIII: Jason Takes Manhattan
After over one hour, Jason finally arrives in Manhattan but doesn't take shit, only making this another dull and miserably awful sequel that feels like an eternity, with uninspired deaths, a bizarrely schizophrenic protagonist and a ludicrous plot even worse than the last.

I'm sorry but this film was terrible, There are so many plot holes it was unreal, The acting was worse than dire and the ending made no sense at all, I've tried to read up about it but everyone has a different opinion and to be honest it should if been explained in the films, The kills were boring and nothing new, One of if not the worst in the series.

This movie's 'title' should've been: Jason Takes Manhattan, But It Takes Him Over An Hour To Get There By Ship. Talk about a misleading title. And when Jason does indeed get to Manhattan, he still focuses on the same group of people he's been trying to kill on the ship, it's just that they manage to row a lifeboat there. Admittedly, out of all of the Jason films I've seen recently, this is the least inspired and easily the worst. I reviewed the seventh film in the franchise poorly because of the introduction of telekinetic elements from one of the people Jason is trying to kill. But, and I'll readily admit that the telekinesis was fucking stupid, at the very least they made an effort to introduce some newer elements in order to try to freshen up what was, at the time, an old and tired franchise. This, on the other hand, just goes back to basics with Jason killing random teens for no real purpose whatsoever. It doesn't try to freshen up the formula in any way whatsoever. Again, the telekinesis was stupid, but at least it was a somewhat inspired idea. The fourth film at least introduced a character that would be carried for two sequels, somewhat, making it a trilogy. The seventh film had telekinesis which, while stupid, did bring in a new element. This movie, really, just rests on the laurels established by the previous films in the franchise. And it's really just not a very good movie at all. Like you can just see that they had run out of ideas by this point and this was the best they could do. You gotta understand that, at the time of its release, this would've been the 8th Friday the 13th movie in 9 years. That's a little over a year between each installment. So of course, by the eighth film, you're just sort of grasping for straws and finding ways to keep a successful franchise going on, even if that means putting out an uninspired and lazy cash grab. While I can see some people getting some enjoyment out of this film as a B-movie, it's just not as entertainingly bad of a movie as the last Jason movie I reviewed. It's just bad. Though there is one hilarious death scene. So there's this character who's an amateur boxer. Somehow, I forget how, him and Jason end up on an apartment building's rooftop. The amateur boxer then proceeds to attempt to kill Jason by punching him like 200,000 times in a row. The stupidity of which is astounding in and of itself. This guy doesn't go down with gunshots, you think he'll go down with punches? It doesn't end there. So, of course, the punches don't do jack shit to Jason, all they do is tire the boxer out. So Jason pulled out the patented Ali rope-a-dope, where he just let the guy punch himself out, and, for some reason, I thought that was funny. The boxer eventually gives up and tells Jason to hit him with his best shot, or something like that. Jason proceeds to punch the guy upside the head so hard that he decapitates him. It was fucking hilarious. And that's really the only death that's really all that memorable. None of the others feel like they had much effort or thought put into them. The acting is pretty bad, the logic is awful. I mean, what do you really expect? Not to mention the fact that the movie is longer than it should've been. 100 minutes for a Jason movie? Fuck that. 85 at the most, keep it short and sweet. So, yea, this isn't very good. It's a stupid movie, but, sadly, it's not an enjoyably stupid one. I cannot recommend this.

A mass of stupidity that boggles the mind, Friday the 13th Part VIII: Jason Takes Manhattan goes completely off the rails. Once again Jason is resurrected by electroshock, and then proceeds to hop aboard a party boat to kill a group of graduating high school seniors on their way to Manhattan. The plot is terrible and makes no damn sense whatsoever. The directing is also extraordinarily bad, and isn't able to bring any suspense or terror to the film. Truly abysmal, Friday the 13th Part VIII: Jason Takes Manhattan is painful to watch.
See Details