Frownland
(2007)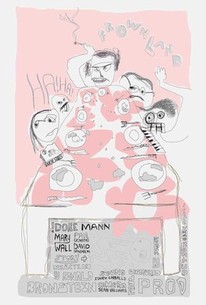 Movie Info
"Frownland" is a pitch-black character study of Keith Sontag, a neurotic, manipulative, stridently unlovable New Yorker whose pitiless roommate aptly describes him, to his face, as "a burbling troll in his underwear." With the most basic elements of human communication a struggle, Keith lurches his way through an uncaring city, attempting to aid a suicidal friend, evict his unctuous roommate, and simply attain some measure of self-respect.
Rating:
NR
Genre:
,
Directed By:
Written By:
In Theaters:
On DVD:
Runtime:
Studio:
Critic Reviews for Frownland
Audience Reviews for Frownland
½
With the horror movie soundtrack I kept waiting for Keith to snap but he never did.A weird but good film
Brody Manson
Super Reviewer
I give this the highest rating for being what it is without apologies. It is so far from a "Hollywood" movie that many people raised on such fair will have no way to digest it. It is a small slice of the life of a man who is barely functional. Seemingly with a touch of autism and without any family, the main character struggles with his day to day life. He can barely communicate due to his racing thoughts and an inability to express a thought without interrupting himself. He is unpleasant to be around because he is so caught up in being accommodating and desperate to connect with others; he is his own worst enemy. It is this paradox-- that such an unpleasant person to be around is inherently a really good person--that the movie is about. I have seen reviews that call this a dark comedy, but I think that's way off. It's a harrowing story of struggle against yourself. Psychological difficulties are often misunderstood, and this movie shows the lonely life of a person doing the best he can with heavy limitations. The individual uncomfortable moments and quotidian worries throughout this movie in the end reveal an unpleasant truth about how people are marginalized. Mann's performance is so natural and raw that you'll squirm. But if you're able to empathize you'll be rewarded with real insight the life of those with unfortunate circumstances. Not all art is pretty.
Lance Lance
½
In "Frownland," Keith(Dore Mann) has been struggling in his job going door to door raising funds for a charity. Some of this might have to do with his shaky relationship with his girlfriend Laura(Mary Wall). For instance, one night she shows up on his doorstep crying. They go to a store and he manipulates her into returning. Things take a turn for the worse when it turns out she is allergic to his pillows and he is impaled on a thumbtack. And I do not care what Laura says but I like the hand puppets which are sadly the highlight of this roughly produced, low budget film that seeks to get into the face of the viewer with its socially inept protagonist. Like some of the characters, I also find Keith annoying, as the movie also soon tires of him, deciding to follow other characters for lengthy periods of time. But then it wanders back to rejoin the pursuit of the payment of an electric bill which is what the movie is all about. Sure, lots of people worry about how they will pay their bills but that should not be their entire life nor a complete motion picture either.
Frownland Quotes
There are no approved quotes yet for this movie.