You might also like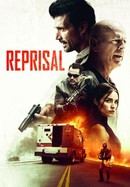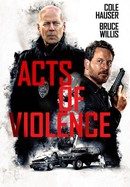 Where to watch
Rent/buy from $3.99
Rent/buy from $0.99
Rent/buy from $0.99
Rate And Review
Movie Info
A queen lays dying as her son, Prince, travels across a barren wasteland to find a near-mythical medicine to save her life. After evading violent raiders on motorbikes led by the Warlord and his enforcer, Prince meets Ash, a robotic assassin in search of its own soul. When the Druglord captures Prince, he soon finds himself in an epic battle to save the last remnants of humanity.
Audience Reviews for Future World
A hackneyed Mad Max rip-off, Future World is a poor excuse for a dystopian thriller. In a war ravaged apocalyptic future the leader of a group of marauders finds and activates an android, but when he orders her to kill a young boy searching for medicine to cure his mother she turn on him. Featuring James Franco, Milla Jovovich, and Lucy Liu, the cast isn't too bad; but Suki Waterhouse's android performance is lacking. And the script doesn't help much, offering little to explain the android's evolution toward sentience or why the dystopian world is the way that it is. Also, the sets and costumes just look cheap, giving off a real B-movie feel. While it's entertaining at times, Future World is a derivative and poorly made film.

Yuck. Why did I watch this?