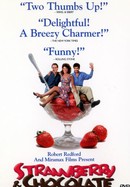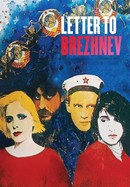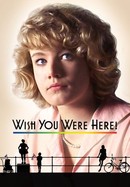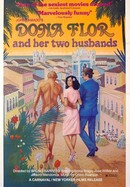 Dona Flor and Her Two Husbands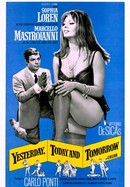 Yesterday, Today and Tomorrow
Where to watch
Rent/buy
Rent/buy
Rate And Review
Get Out Your Handkerchiefs Videos
Get Out Your Handkerchiefs Photos
Movie Info
Solange (Carole Laure) is seriously depressed, and her kindhearted husband, Raoul (Gérard Depardieu), makes it his mission to cure her doldrums. After many failed attempts to cheer her up, Raoul hits upon a possible solution: find his wife a lover. Unfortunately, his choice, Stéphane (Patrick Dewaere), proves to be just as ineffectual in restoring her flagging spirits. In the end, the gorgeous Solange finds her own, highly problematic tonic to her troubles in the form of a 13-year-old boy.
Audience Reviews for Get Out Your Handkerchiefs
Bertrand Blier's "Get Out Your Handkerchiefs" (winner of 1978's Best Foreign Film Oscar) is unavoidably classified as a "sex comedy," but it's not nearly as crass as that label's connotation. This is highly watchable as foreign-language films go, and is quite funny at times. However, it doesn't seem to get circulated much today, which is probably because it has a controversial plot involving consensual sex with a minor. Raoul (Gerard Depardieu, back in his attractive heyday) is married to Solange (Carole Laure, who apparently is better known as a singer than an actress). Solange has turned eternally glum and listless, and spends most of her time aimlessly knitting (she often does this topless, which is a welcome bonus). Raoul is so passionately in love that he puts Solange's happiness above his own, and he decides that maybe a change in partners will cure her doldrums. So, as the film opens, he casually selects a stranger in a restaurant (Patrick Dewaere, who previously co-starred with Depardieu in Blier's "Going Places") to become Solange's lover. He essentially engineers their coupling, and Solange passively goes along with the swap. How very French, no? Solange's spirits don't lift much as her new relationship grows, but the two men become friends in laboring together to nurture her. Eventually, the trio end up working at a summer boys camp, which leads to meeting a precocious lad (he's about 14) who manages to revive Solange more than the adult men could. Uh oh, bring on the morality police.

The video case advertised a menage a trois, but the relationship dramatized in this French/Belgium production involves more than trois. Depardieu is Raoul. He and his wife can't have a baby and she is depressed, but it seems that there is more to her depression than becoming a mother. Carole Laure is the objectified Solange. She spends quite a few scenes topless and is often treated like property. Raoul randomly enlists Dewaere as Stephane to be a second husband to Solange, thinking that she needs another man to make her happy. Stephane and Raoul are men with different hobbies and interests. The most humorous parts involve these two guys arguing over their tastes and how to handle Solange. In reality, they seem more into each other than their mutual "wife." They randomly get a kindly neighbor wrapped up in their drama, too, as another "husband." Then the main three become counselors at a summer camp where Liebman as Christian Beloeil, a 13-year-old boy, becomes infatuated with Solange. It is uncomfortable to American sensibilities to see an underage boy express himself like a manipulative sex monger, and, further, for the woman to fall for the boy and let the unhealthy relationship continue. This is the basic plot of this odd, sexual, self-described sardonic tale.
See Details