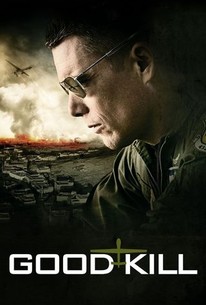 Good Kill
2014, War/Drama, 1h 42m
127 Reviews
5,000+ Ratings
What to know
critics consensus
Thought-provoking, timely, and anchored by a strong performance from Ethan Hawke, Good Kill is a modern war movie with a troubled conscience. Read critic reviews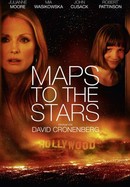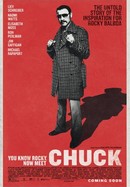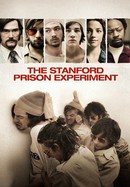 The Stanford Prison Experiment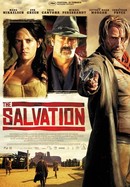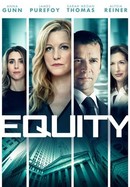 Where to watch
Rent/buy
Rent/buy
Rent/buy
Rate And Review
Movie Info
An Air Force drone pilot (Ethan Hawke) begins to question the ethics of dropping bombs on Afghanistan from the safety of his post in Las Vegas.
News & Interviews for Good Kill
Audience Reviews for Good Kill
Major Tom Egan (Ethan Hawke) is a decorated Air-force pilot, who after five deployments, has been assigned to a base in Las Vegas, where he conducts drones strikes over Afghanistan. He hates his job and feels like a coward, but things get a whole lot worse, when the CIA commissions his team to start doing questionable jobs. Egan starts to come apart and take it out on his co-workers and family, leading to an uncertain future. IFC films are right at the top of my list right now as the absolute best in independent film. Seldom have they disappointed me, and I wouldn't describe my feelings about Good Kill as disappointed, but rather indifferent. This film, based on a true story, was exceptionally written and features a fantastic director and an amazing cast, but it also moves at a snails pace and is extremely repetitive. It's just drone strike, reaction, intervention, repeat, over and over again, followed by an ending that wasn't all that surprising. Ethan Hawke gives a powerful performance, despite the fact that he lacks the kind of emotion this role sorely needed. I understand that having Egan be this stone cold guy on the outside is a major theme, but it also makes for a lot of seemingly endless conversations and interactions. Good Kill has a lot of elements I look for in a movie, it's well written, has a cast I really enjoy, a director I know very well, still, it's lacking in emotion and levity. The film is monotonous and much longer than it had to be, all in all, not bad, but not great.

The growingly popular "Modern Warfare" sub-genre, Good Kill is about drone warfare and how an Air Force pilot is forced to become a drone pilot and struggles during the transition. A film like this poses many questions regarding the morality of drone warfare, the problem is it doesn't fully explore them. Instead we are focussed on Hawke's character and how his work life is affecting his personal life. The film does have an excellent cast, Hawke adds another great performance to his filmography but the real star is Greenwood who plays a colonel (a ridiculously underrated actor), Jones and Kravitz are also good. The visuals of terror is great, with very realistic drone combat that is sure to make some look on with horror. The script is so-so, with some pacing issues but director Andrew Niccol does his best to keep the suspense. Overall, a well acted drone warfare movie which vaguely explores the moral issues that comes with it.

A drone pilot struggles with the morality of his job, the urge to fly again, and his marriage. Primarily this film is a debate about the ethics of drone warfare and the "War on Terror." The supporting characters are representatives of political positions, their metonymic function is to parrot the arguments for and against bombing sovereign nations, collateral damage (bombing civilians), and bombing people who might eventually bomb Americans. An overwhelming percentage of the film serves to present this argument, and while the content of their exchanges is largely substantive, it creates an inauthenticity to the film; I doubt that real military personnel engage in this kind of debate in this kind of language. Even January Jones's character becomes a mash of two types: the supportive military wife mixed with the disloyal military wife. Except for the main character, all of the others are cliched types. Ethan Hawke's performance is pretty good. His sensitive eyes and taut jaw convey Tom's conflict, but he's not served by the script, which doesn't give him too far to go in Tom's emotional and ethical development. In one scene, Tom feels guilty about bombing people from thousands of miles away, and in the next scene he feels more guilty about doing the same thing. Hawke does his best, and he's a talented actor, believable in this role, but I wish he had had more to work with. Overall, despite my complaints, Good Kill is not a bad film, but a greater focus on character would've made it better.

Superb "modern warfare" drama that proceeded the flashier Eye In The Sky but is just as riveting, wobbling only slightly in sine occasionally overwritten dialogue and too-neat ending. Ethan Hawke brings a depth and nuance to his role and the direction is unfussy and focused.
See Details