Gore Vidal: The United States of Amnesia
2013, Documentary, 1h 29m
30 Reviews
500+ Ratings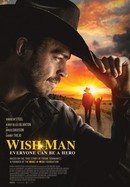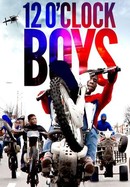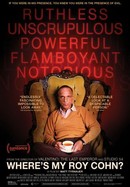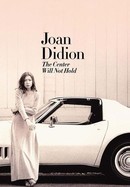 Joan Didion: The Center Will Not Hold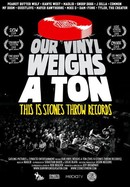 Our Vinyl Weighs a Ton: This Is Stones Throw Records
Where to watch
Rent/buy
Rent/buy
Rate And Review
Gore Vidal: The United States of Amnesia Photos
Movie Info
Filmmaker Nicholas Wrathall examines the life and career of the late author with numerous TV clips and interviews with Vidal's contemporaries, such as journalist Robert Scheer.
News & Interviews for Gore Vidal: The United States of Amnesia
Audience Reviews for Gore Vidal: The United States of Amnesia
Rare is the documentary like this one that is entertaining, informative and thought-provoking, with a particular highlight being the debates between Gore Vidal and William Buckley in 1968.(I would have stepped out to get some popcorn but I was afraid I would miss something.) But then again, notice who this is about... To its credit, "Gore Vidal: The United States of Amnesia" allows its garrulous subject to tell his and America's story through a series of interviews conducted shortly before his death. Along the way, we learn about his not only writing history, but making some of it, doing his bit for the sexual revolution in the bargain. That's not to mention his putting his words into action, twice running for political office and even memorably campaigning at an unemployment office at one point. Even though he was clearly ahead of the curve, this did not come without risk in a country that was not ready for such opinions, forcing him to write in Hollywood for a while which he actually enjoyed. At the same time, he was also capable of the odd conspiracy theory. But just because you are paranoid does not mean the NSA is not listening to every word you say. I had never before considered there being a connection between Gore Vidal and Christopher Hitchens even though on the surface they might seem similar. But just as they came from different places as Vidal started a novelist and Hitchens a journalist, they also ended up in vastly different places, briefly crossing philsophically in the night. If one were of a pop culture bent, then one could definitely think of their relationship like Obi-Wan Kenobi and Darth Vader. In any case, I still continued to read Hitchens, even after he went to the dark side. By the way does anybody know where I can get a copy of that photograph of Vidal, Norman Mailer & Kurt Vonnegut?

I've been really into biographical documentaries lately. This one, available on Netflix, is done with a variety of clever archival clips and photos, and witty modern day interviews with Vidal and those close to him. Gore Vidal is descended from a long line of liberals and as a homosexual has never had to keep his sexuality closeted quite like other people in the public eye. He was and is an opinionated raconteur. I am curious to see the other new documentary Best of Enemies that goes in more depth about the debates between Vidal and Buckley. Those televised political debates are a major focus of this film too, but we are introduced to the full range of work from novels, to film and theater, to essays about many cultural and political topics that Vidal has bestowed upon us. He talks about the myth and legends of America and about the evil of war. Vidal says, "Dr. Kinsey's great gift to the world was to tell us what people actually did sexually, as opposed to what they were supposed to do." He didn't decide on the career of a writer, he has simply always been a writer, he has that gift.
See Details