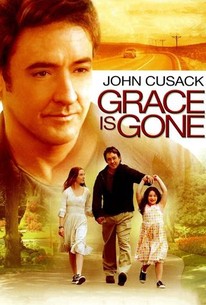 Grace Is Gone
2007, Drama, 1h 32m
73 Reviews
50,000+ Ratings
What to know
critics consensus
A refreshing departure from the current crop of Iraq war dramas, Grace is Gone is a heartfelt, finely acted portrayal of grief and healing. Read critic reviews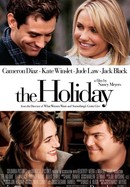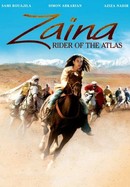 Zaina, Rider of the Atlas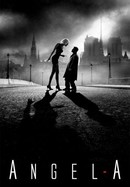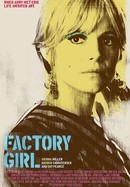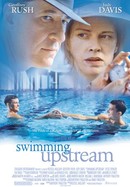 Where to watch
Rent/buy
Rent/buy
Rate And Review
Movie Info
Stanley Phillips (John Cusack) receives the kind of news that every spouse of a soldier dreads: His wife, Grace, has been killed in Iraq. He has to find a way to break the news to his two young daughters, Heidi (Shélan O'Keefe) and Dawn (Gracie Bednarczyk), but cannot bring himself to do it. Stanley takes the girls on a road trip to Florida, all the while searching for the right time and place to tell them about their mother's fate.
News & Interviews for Grace Is Gone
Audience Reviews for Grace Is Gone
A simply melody of lost played quite elegantly in this road trip of a film as a monosyllabbic dad must find a way to talk to his own children his own way in only a short amount of time. Cusack et al only have a bare minimum to work with and yet what is accomplished is substantive. Particularly of interest is how barren the United States really is, a collection of places where people can buy things. This is an impressive thought poem and like poetry it is only for those in the mood for it.

Grace is Gone would fall completely, totally flat without Shelan O'Keefe. Full stop. The one interesting part of the movie, and it is a very interesting part, is maneuvering through her psyche, trying to figure out at any given time what she does or doesn't know. Though the movie's political ideologies aren't particularly interesting or insightful - a half-baked conservative one as espoused by John Cusack, and an immature one by Alessandro Nivola - watching them both germinate and clash in Heidi Phillips' mind to produce a whole lotta confusion makes for an entirely watchable result. Though Cusack is inarguably the main character of the film, his inability to tell his daughters the truth and his quiet struggle with his wife's death is by no means the dramatic fulcrum of the film. We know that he eventually will; he must, because he's ultimately sympathetic and being dishonest to his daughters would lose the audience's faith. There's no surprise there. The true viewing experience is watching all of these tiny revelations unfurl in his daughter's brain. We get the sensation that she's known the truth all along, but watching her partition it away or deny it or try to probe her father for more information is what really keeps the plot moving. Otherwise, this would just be eighty minutes of a long, solemn road trip. As is likely evident from the above, the performances are great, even against the disservice of some flabby character work. I'm still not entirely sure that Cusack was the best fit for this character, as someone who evinces emotional intelligence playing someone who doesn't know what the fuck he's doing. He convinces more as the reality of the situation begins to sink into the character - I thought his attempts at playing shell-shocked when he first learns the news were a little transparent - and the raging, crying, monologuing mess he becomes actually feels pretty organic. It's like, this guy's sort of lame...he WOULD have these big histrionic outbursts after bottling in his emotions. How expected! I sort of thought the younger daughter was obnoxious, but I guess she was supposed to be, and kids crying always makes me sad because I love kids and I'm secretly a woman. I guess that sort of betrays Grace is Gone's true intentions, because despite its half-there attempts at creating political dialogue, what it really wants to be is a weepie. I didn't weep, but it was reasonably engaging and sort of sad, and not entirely stupid, so it does better than most of its contemporaries in the genre.

Great job by Cusack. A very emotional and sad film.

Grace is gone, was a sad story about a father played by almost unrecognizable John Cusack, who had no courage to tell his two daughters that their mother died on the battlefields of Iraq.It was very slow paced in the beginning, but despite that, the characters development and portrayal were okay. The father did some irresponsible things to hide his pain. The elder daughter was mature and bright and younger daughter was so innocent, just like an eight year old supposed to be. This contrast created great chemistry, making the movie seemed a little interested in knowing what will happen next. The ending was painful and emotional.
See Details