Great Directors
2009, Documentary, 1h 26m
38 Reviews
500+ Ratings
What to know
critics consensus
Great Directors spreads itself too thin by focusing on 10 different filmmakers, but the thin overview still provides an intriguing primer for audiences who aren't already familiar with the profession. Read critic reviews
You might also like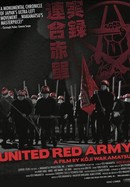 Rate And Review
Movie Info
Filmmaker Angela Ismailos has conversations with 10 of the world's most renowned directors, soliciting their point of view about the creative process and the context of their work in the contemporary world. Among those interviewed are Bernardo Bertolucci, Agnes Varda, Ken Loach, David Lynch and Todd Haynes, who trace the origins of their art to the influence of their predecessors -- Lynch credits Fellini, and, for Haynes' outsider cinema, the work of Rainer Werner Fassbinder plays a role.
Critic Reviews for Great Directors
Audience Reviews for Great Directors
Gathering together directors from different milieus and merging their interviews into one film sounds great, but with ineffectual editing and not enough variety in your directors, what you get is this documentary. Director Angela Ismailos travelled the world interviewing directors for, what she calls, clarity in her own film endeavors. It's a very apparent vanity project, which often finds Ismailos edited into the interviews for no apparent reason, so she can give her two cents. Throughout the film I kept thinking, "Why is she onscreen? We don't care about her!" The directors she assembled were an interesting selection, including David Lynch, Todd Haynes, Liliana Cavani, Catherine Breillat, and Bernardo Bertolucci. For the length of the film, and all it covered, it would have been better to see even more directors talk about their films, or else have a narrative within the framework of the documentary to explain bigger concepts. Ismailos lets these people ramble on about aspects of their lives without a clear reason, and so it feels incoherent and dull. The interviews deal in obscurity, gender politics, New Wave cinema, and indie fare, but don't coalesce at any point. We don't learn anything about the directors as people or much about their work, only anecdotes better put to use as blurbs in an online profile in Variety.

For the record, great is too loaded a word when it comes to labeling filmmakers and is prone to cause arguments and wars. Let's just agree that the directors included in this informal documentary from Angela Ismailos are all iconoclasts, each with their own distinctive point of view. Along these same lines, the documentary is refreshingly more interested in failure than success, allowing for a clear headed discussion of politics and sex in film. If David Lynch had not failed with "Dune," then his career would have turned out very differently and the film world would be that much poorer, as he rues not having creative control on that film. The wild card here is Liliana Cavani whose films I am mostly unfamiliar with. I really liked "Ripley's Game" starring John Malkovich. Of "The Night Porter," I disagree that people disliked it because the main character is a Nazi and a villain. Rather, it is because the film is ambiguous about him in a sadomasochist kind of way. Plus, I am still not even remotely interested in seeing "The Queen." The thing to remember here is that whenever somebody says they were the first to put something on film, somebody almost always got there before them. For example, this documentary brings up a fascinating looking 1982 documentary called "Room 666" which features interviews with directors of the time and is incredibly available on DVD. Even with the newsmagazine format of "Great Directors," Ismailos would have been better off learning something from her captivating subjects and stayed behind the camera, so as not to take away any attention from them.

No disrespect to Anela Ismailos, but how could anyone interview the likes of David Lynch and John Sayles and Catherine Breillat and not have an interesting documentary?
Quotes
There are no approved quotes yet for this movie.