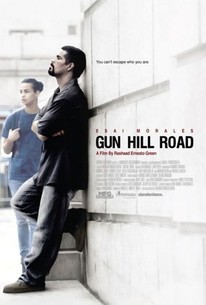 Gun Hill Road
2011, Drama, 1h 28m
31 Reviews
500+ Ratings
What to know
critics consensus
Equal parts absorbing and educational, Gun Hill Road wears its heart on its sleeve through tender performances that make up for its narrative familiarity. Read critic reviews
You might also like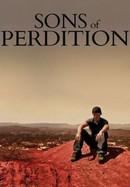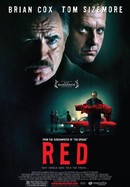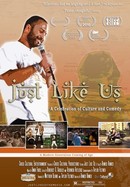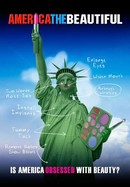 Where to watch
Rent/buy from $2.99
Rent/buy from $1.99
Rate And Review
Movie Info
After a three-year stint in prison, an ex-con returns home and tries to put his family back together, but his son's sexual transformation puts their fragile bonds to the test.
Audience Reviews for Gun Hill Road
"Gun Hill Road" is the debut feature film from writer /director Rashaad Ernesto Green, a Bronx native and graduate of NYU. Filmed on location in the Bronx, it tells the story of an extremely macho ex-con (played adequately by Esai Morales) getting out of prison and returning home. His wife has fallen in love with another man, and his son has become more like a girl than a boy. The film proves that Green has a gift for clear, straightforward story-telling. He also shows a unique cultural understanding, able to see the world through the eyes of both a middle-aged straight man and a transgender teenager. Green also has an eye for talent. His discovery of Harmony Santana, who plays the transgender teen, is perhaps the most significant aspect of the "Gun Hill" project. I found myself in awe on at least five occasions watching Santana bring this character to life. His/her acting at times will take your breath away. I even suspect Santana might get an Oscar nomination. This is a major new talent. I hope Santana's arrival ushers in a new age for transgender actors, who would be uniquely able to bring both male and female characters to life. Trans actors don't have to play trans characters all the time. They can play "regular" men and women, too. I also hope Santana's arrival helps the culture at large get over trans-phobia. Transgender people have been part of the human race since the dawn of our species. Nothing new. Get over it, people. Now for the weaknesses. "Gun Hill Road" may have non-traditional subject matter, but its style is extremely traditional. Green follows the conventions of mainstream story-telling so closely that the film often feels pedestrian, like a TV Movie of the Week about transgender issues. I appreciate Green's bravery in taking on a challenging subject and shooting the film in the Bronx. But why make the story so simple and the filmmaking technique so ordinary? Does Green want to work in cinema or television? It appears like it might be the latter. This is fine, but then his projects should not be shown in cinemas. They belong on the little screen. "Gun Hill Road" may get awards for acting, but I doubt it will be nominated for any filmmaking awards. It's still worth seeing though.

Sometimes the same old story CAN feel new with a slight alteration in tone, script and performance. Such is the case with GUN HILL ROAD, which could have easily been LA MISSION PT. 2 (the OUTFEST opening night film from 2 years ago) in the wrong hands, but instead transcends its own genre limitations to become a truly absorbing, deeply affecting experience. A quick scan of the synopsis would lead you to believe this is a film about a macho father fresh from prison trying to come to grips with the fact his that teenage son isn't the baseball-loving boy he had hoped for, but is instead taking his first steps towards transitioning into a woman. LIFETIME is littered with films about disappointed parents and their emerging children. So "yawn" goes the audience when faced with another. But stick with this film and you'll be rewarded. For me, it became obvious that this was a film of true quality very early on when our young protagonist is first introduced. Awaiting his father's return, Michael (an unforgettable debut by Harmony Santana) sits in the corner of a kitchen, hiding underneath a baseball cap, barely able to front with a little macho posturing when he utters his first words. You felt the entire life of a character completely ill-at-ease in his own skin from this quick snapshot. The wonderful details kept piling up from there: - Michael's peeping from inside a Girl's Room stall as he hears two girls discussing oral sex. His sense of discovery here is palpable, and the payoff to this moment is hilarious. - the way Michael's entire demeanor changes when he's with his friends instead of with his father - a scene in which Michael gets injections to beef up his booty is vivid, visceral, and the joy AND pain on his face is truly captivating. As much as it hurts, he STILL wants to know how it looks. - the defeated way Michael plays baseball to placate his demanding father or, in the film's most violent scene, how he responds to the threat of a haircut. (And there are scenes of more overt violence, but this one cuts deep) - watching Michael become "Vanessa" feels like we're really eavesdropping on his first moments of joy - Vanessa's first kiss and how she views it compared to her player of a "boyfriend" From the sound of it, you'd think this is the Harmony Santana show, but that would be doing a disservice to the phenomenal performances by Esai Morales and Judy Reyes. Morales has often brought an element of danger to his roles (going all the way back to LA BAMBA), but here, you see the true vulnerability and "nice guy" trying to break free from his He-Man chains. Unfortunately all the social and religious conditioning prevents him from making the best decisions. This isn't just a Mean Dad/Innocent Son Film, because you truly see and feel that there is love present as well. Reyes, who has done fine dramatic work in the past, but is best known for her comedic work on SCRUBS, is extremely strong here as a mother who accepts her child's destiny and supports it, while struggling to figure out a way to be happy in her own life's transitions. The MOTHER role rarely gets such shading as seen here, and her performance alone is worth the ticket. And then there's that utterly heartbreaking final shot. I had heard that this is a film without a good ending, and I couldn't disagree more. Some of my favorite films end on a searing closeup of its protagonist (NIGHTS OF CABIRIA, PURPLE ROSE OF CAIRO, CITY LIGHTS, THE ACCIDENTAL TOURIST) to name a few. It's that moment where the look on a face tells the entire story of a character. Here, Harmony Santana (who will be next seen in a film series I have an intimate knowledge of, EATING OUT 4: DRAMA CAMP) is given the job of communicating love, grief, relief, and despair all in one tidy little shot. It's a work of beauty.