What to know
critics consensus
Half road trip comedy, half family drama, Half Brothers adds up to a less-than-halfway-entertaining look at immigration through the experiences of two siblings. Read critic reviews
You might also like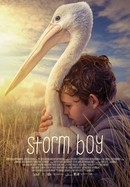 Where to watch
Rent/buy from $3.99
Rent/buy from $3.99
Subscription
Rent/buy from $3.99
Rate And Review
Movie Info
Renato, a successful Mexican aviation executive, is shocked to discover he has an American half brother he never knew about -- the free-spirited Asher. The two very different half brothers are forced on a road trip together. masterminded by their ailing father, tracing the path he took as an immigrant from Mexico to America.
Audience Reviews for Half Brothers
The hurdle Luke Greenfield's Half Brothers faces after only its prologue-like introduction is that no matter what happened with Juan Pablo Espinosa's character it would mean something was more important than his son, that Espinosa's Flavio loved something more than Luis Gerardo Méndez's Renato...and why would anyone care to carry out the wishes of a man who placed something else above them? Their own son. No matter the justification...it would never outweigh the betrayal. So, the movie hinges on this justification, this other perspective. Is there anything that could make Flavio's story amount to more than just excuses? If the revelation doesn't make the journey worthwhile, the whole thing is a waste of time. Luckily, the screenplay from Jason Shuman and Eduardo Cisneros has a few tricks up its sleeve. I was admittedly dreading this film given it largely seemed like a broad comedy playing up the fish out of water story and capitalizing on the timely tension between the preconceived notions Americans hold of Hispanics and vice versa. Also, the American brother wreaked of "brohaha" comedy that almost seemed intently manufactured to make audiences wince. Fortunately, Half Brothers is not the completely outlandish and annoying comedy it seemed to be, but is instead a genuinely heartfelt journey of two men who believed themselves never to be enough for their father yet discover otherwise; that it was their father who felt he never became the dad either of them truly deserved. That said, Connor Del Rio's Asher is fairly irritating even with the movie clearly being aware of the fact he is only needed in (and good for) small doses. The pendulum swings back way too far in the opposite direction for Renalto though as the guy is kind of a dick and has zero empathy. Asher is clearly meant to embody the United States and Renalto Mexico, but what elevates this fairly obvious allegory is that both come to realize the other is far more complex than they're initially given credit for (and that we suspect they will be) while furthermore, they naturally come to discover they're far more alike than they are different. The magic of the movie though, is that it actually puts in the time and work to develop Flavio as a character if not more so than our two leads when he could have easily been relegated to an idea. It is the enrichment of the Flavio character that ultimately makes the aforementioned journey worth actually investing in - not whatever his justifications might have been.