Helvetica
(2007)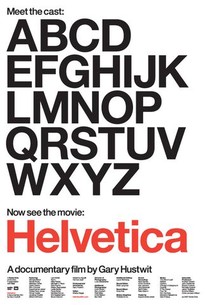 Movie Info
In 2005 a number of provocative, award-winning ads appeared that touted the Helvetica font; Gary Hustwit explores the subject protractedly with his feature-length essay film Helvetica. The documentary, produced in 2007 (and thus commemorating the typeface's 50th anniversary), uses the omnipresent font as a lens through which it examines contemporary visual culture and how typeface is used, aesthetically, spatially, and culturally, to impart shape and character to urban environments. Hustwit then segues into a discussion with a number of acclaimed designers about their work, their creative visions and processes, and the aesthetic reasoning behind various decisions regarding font. Hustwit interviews over 20 design experts in the film, including Michael C. Place, Paula Scher, Matthew Carter, and David Carson. ~ Nathan Southern, Rovi
Critic Reviews for Helvetica
Audience Reviews for Helvetica
½
Surprisingly interesting film. If thinking simply about simple things is the key to insight, this is the film for you.
Christian C
Super Reviewer
½
Typeface designer Jonathan Hoefler, one of the many interviewees for this film, compares Helvetica, the font, in the film's introduction to off-white paint. No one really notices or cares about it. In terms of describing the average person's attitude toward the font, he couldn't have been more right. The film starts out well enough, explaining typography and its nuances. Typography is, indeed, a mildly interesting topic. But that's not what the film is about. The film was simply a random potpourri of interviews with graphic designers and typeface designers who had varying opinions and different cute little metaphors to describe Helvetica. Between these interviews were rather random shots of Helvetica in everyday life. That's fine and all, but listening to a typeface designer talk about his or her feelings toward Helvetica is like listening to a physics professor explain the aerodynamics of a football or listening to a linguist talk about the mouth's creation of various phonemes--it's really not interesting unless it's a subject you actually enjoy. And typeface design is a fairly dry subject. This film might have worked better as a short documentary. It's a very narrow subject around which to create 80 minutes of film, and that becomes clear about halfway through. If you're into typeface or graphic design, you may enjoy this film. But if you're an average individual with average interests and hobbies, this film will eventually lull you to sleep.
Jay Hutchinson
Super Reviewer
½
My lukewarm reception of this documentary may be due to the fact that I abhor the eponymous font itself. I'm loath to use sans serifs anyway, but Helvetica really just makes me feel yuck. Perhaps I'm not in this movie's target audience. It seems interesting and well-researched enough for designers in the industry. I do wonder, though, what exactly counts as Helvetica? Any blocky sans serif? Several different examples in the movie look very different from each other.
Alice Shen
Super Reviewer
Helvetica Quotes
There are no approved quotes yet for this movie.