Henri Langlois: The Phantom of the Cinematheque
2004, Documentary/Biography, 3h 30m
14 Reviews
250+ Ratings
You might also like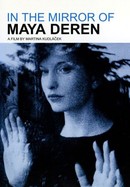 In the Mirror of Maya Deren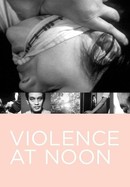 Rate And Review
Henri Langlois: The Phantom of the Cinematheque Photos
Movie Info
This documentary explores the life of Henri Langlois, the first film archivist, who dedicated his life to collecting movies from all over the world and preserving them for future generations. Archival footage and interviews with colleagues, friends and family tell the story of how Langlois' celluloid passion lead him to hide scores of films during the Nazi occupation of France in World War II, and how he helped establish a cinematic museum and theater that has influenced countless filmmakers.
Audience Reviews for Henri Langlois: The Phantom of the Cinematheque
[font=Century Gothic]"Henri Langlois: The Phantom of the Cinematheque" is a rambling, informative documentary about Henri Langlois(1914-1977), legendary founder and director of the Cinematheque Francais who saved countless films from destruction, sometimes under semi-heroic situations. The Cinematheque showed countless older films that could not be seen elsewhere, providing a first class education in cinema to future filmmakers especially French new wave directors like Francois Truffaut and Jean-Luc Godard. (Even in this day of the DVD player, I still prefer seeing a movie in a theatre whenever I have the chance.) The documentary mostly consists of archival footage and interviews with collaborators. Overall, it illustrates perfectly why we need people like Langlois to preserve film and educate young cineastes. If the movie has a fault, it is perhaps too one-sided and does come perilously close to conspiracy theories at times.[/font]

A good documentary about the greatness of Cinematheque co-founder Henri Langlois. I always knew the influence of the Cinematheque on the French New Wave filmakers, but this film shows how Langlois ran it and what films he re-introduced to the public. This was obviously made for French television and I would like to see a slower paced and more in depth documentary on Langlois and the Cinematheque.The doc. goes into how he saved films from the Nazis, American and European studios from being destroyed. He was the first film preservationist and collected movie memorabilia from the first 50 years of film. It goes into how he got films and would show a film only once every 10 years or so.The film also goes into Langlois struggle with the government and lack of funds. The Cinematheque must have been amazing in it's heyday. Langlois received a Honorary Oscar in 1974 for his preservation efforts and reintroduction of forgotten films.