What to know
critics consensus
Clint Eastwood's sophomore outing as director sees him back in the saddle as a mysterious stranger, and the result is one of his most memorable Westerns. Read critic reviews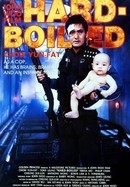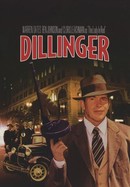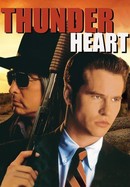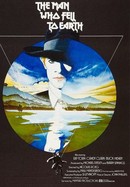 The Man Who Fell to Earth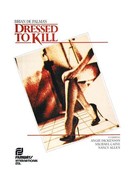 Where to watch
Rent/buy
Rent/buy
Rent/buy
Rate And Review
High Plains Drifter Videos
High Plains Drifter Photos
Movie Info
In this Western, a drifter with no name (Clint Eastwood) wanders into a small town, where his gun-slinging abilities are in high demand. When the drifter rides into Lago, he is met with incredulity and disapproval by the townspeople. But once he shows his skills with a pistol, the locals realize he may be able to help them fend off a band of criminals who have been terrorizing the town. He agrees to help the townspeople, but does so with his own secret agenda.
News & Interviews for High Plains Drifter
Audience Reviews for High Plains Drifter
If you can look past the dated sexual politics, this is a deeply cynical deconstruction of the romanticized western. No one looks good in the end. Not the townspeople, not the villains, not even the "anti-hero" at the center.

Clint Eastwood's second film as Director, High Plains Drifter features Eastwood once again as a nameless hero but this time as one that is even more rough around the edges and clearly has his own secret mission within the guise of the city's savior. The film has many flashbacks and an artistic scope that tells the tale of revenge and retribution and how sin stains aren't so easy to wipe away. There are some great scenes showcasing Eastwood's gunslinger skills and enough humor, some silly and some dark, to really make for a complex albeit quite different western film.

If there's ever an actor that would sell me in watching a western, that man would be Clint Eastwood. A gunfighting stranger comes to the small settlement of Lago and is hired to bring the townsfolk together in an attempt to hold off three outlaws who are on their way. The best thing about western is that they have good story, and this one is no different. I was mostly satisfied by the story as the more it went on the more I got interested. The small supernatural elements made it more interesting in my opinion as it added a more unique feel as I was watching this. One thing about the story that's bad is that the town people are represented as cowards for the whole movie and they don't exactly improve though the at the end either. As always, Clint Eastwood performance is spectacular as "the stranger" or nameless cowboy as he known for. Whenever Clint Eastwood is given a unnamed Cowboy you better expect nothing but the best. The direction was great, the cinematography was great, and cast fit well into there characters. Now this may not be as good as some of Clint Eastwood other western, especially Unforgiven, but it's still a nice alternative and a unique take on the western genre from the man who is the best in that genre.

One of my absolute favorites. Powerful and timeless. Haunting.
See Details