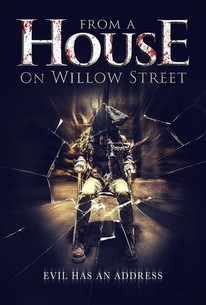 From a House on Willow Street
2016, Horror, 1h 30m
12 Reviews
1,000+ Ratings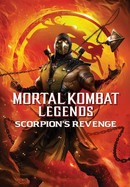 Mortal Kombat Legends: Scorpion's Revenge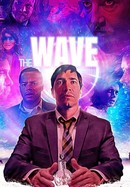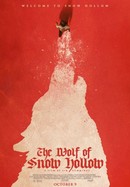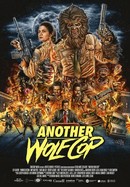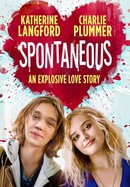 Where to watch
Rent/buy
Rent/buy
Rate And Review
From a House on Willow Street Videos
From a House on Willow Street Photos
Movie Info
Desperate criminals abduct a young woman (Carlyn Burchell) from a wealthy family and hold her for ransom. What the gang doesn't realize is that her soul is possessed by a demonic force that's about to turn the tables on them.
News & Interviews for From a House on Willow Street
Audience Reviews for From a House on Willow Street
Boy, what a bit of a comedown from The Devil's Candy, huh? Then again, to be totally fair, even a very good movie would have been a comedown. I'm really want this review to be short, but I always say that and end up going on forever and ever and ever and ever. Maybe I like the sound of my own voice, though I'm writing this, so I guess I like reading my own words, who knows? I mean I write terrible reviews, so why would I enjoy reading my own reviews. But I digress, this is certainly an interesting movie. These group of people decide to kidnap a diamond heiress for, you guessed it, the diamonds. Ade and Hazel are working against the clock, since Ade is about to go to trial for the accidental death of his brother. Along with Ade and Hazel are Mark and James (Ade's cousin). Naturally speaking, the job goes on without a hitch, relatively speaking. They kidnap their target and take her to this abandoned warehouse that serves as their headquarters. The chain the target up and proceed about making a video for Katherine's parents to know their demands. Later, when trying to call their parents, they find that none of their phones are working and James and Ade go back to the house to see what was wrong. While there, they find out that, in fact, four people (two priests and Katherine's parents) have been brutally murdered. While the group are separated, all four of them start having visions of people in their lives that have died. Ade sees his brother, James sees his mother, Mark his daughter and Hazel her mother (who died in a fire). Later, they come to find out that, in fact, Katherine has been possessed by this demon who seeks people out, at least in this house, that are grieving the lost of a loved one. It makes it easier for the demon, apparently, to possess these people. This is all well and good, quite frankly. It reminds me of one of the few elements I liked from the Axe Murders of Villisca (the movie, not the actual case) in that whatever 'being' was there used the characters' dark pasts in order to get what it wanted. It's a little different here, in that the characters have to be grieving the loss of a loved one, but it's a concept I like anyway. As far as the movie goes, I certainly didn't think it was perfect, not even close. Having said all of that, I did find this to be a perfectly solid horror movie. The concept is good and it certainly means that you get some thrills and some gore out of it. I wouldn't say that the gore is great, it's nothing like The Void, just as an example, but, again, it gets the job done. This film feels like it's more set up for the midnight crowd, it doesn't take itself too seriously and there's some campy scenes. Though, I will say, that some of the film's campier moments come across that way on purpose. There's a few weak spots in the film, like, for example, how Hazel's mother (or the vision thereof) is able to help Hazel overcome the demon(s) that are trying to turn her as well. I guess you could make the argument that Hazel's mother died in an accident, whereas the visions of loved ones that the other characters saw might have died at their own hands, whether accidental or not. The point I'm trying to make is that, quite frankly, I thought these visions were not physical beings, but apparently they were given Hazel's mother's input in the entire proceedings. It's the weakest part of the entire film, to be honest. I get the concept behind it, Hazel's mother defending her in the climax gives Hazel a chance to finally get over her survivor's guilt, but I just don't think that it makes much sense in the context the film's story is told. And, really, why I am looking for shit to make sense in a film about a demon that takes possession of people who are grieving. I guess that's my mistake. Seriously though, even with the rules the film set up for itself, I don't think it makes much sense. It's not like it bothers me that much, since the film ends shortly after this, but it's still a little odd. That's neither here nor there. While not without its flaws, this still ends up being an enjoyable and entertaining horror movie. It's more a diversion than anything else, there's nothing really 'meaningful' about this, but I had a fun time. I can only imagine that it might be even better with a crowd. So, if you can, get a group of your closest horror friends together and watch this movie. I think it might be more fun that way Don't have much else to say, this was a fun little movie. This and The Devil's Candy would make a great one-two punch if you wanted to watch them back-to-back.

IFC Midnight has produced some gems, but it is not exactly what I would call reliable in terms of quality. I watched From a House on Willow Street with a group, and all of us became confused at one point or another throughout the film's runtime, not because it's overly complex, but because it's so dull that it was hard to remain totally focussed. Even Sharni Vinson, who I am a massive fan of, was no good in this. That all said and done, they get away with some pretty rad creature design for a movie with this low a budget.
See Details