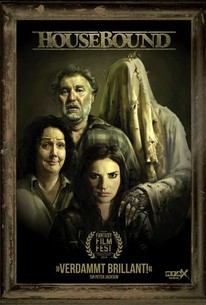 Housebound
2014, Comedy/Horror, 1h 49m
44 Reviews
5,000+ Ratings
What to know
critics consensus
Alternately hilarious, gross, and simply diverting, Housebound is the rare horror-comedy that delivers on both fronts. Read critic reviews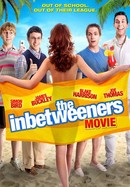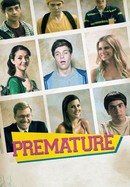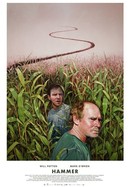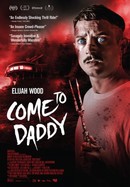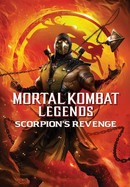 Mortal Kombat Legends: Scorpion's Revenge
Where to watch
Rent/buy
Rent/buy
Rent/buy
Rate And Review
Movie Info
A would-be thief (Morgana O'Reilly) is remanded to the custody of her estranged mother (Rima Te Wiata), who turns out to be correct in her assertion that evil spirits are afoot in their family domicile.
News & Interviews for Housebound
Audience Reviews for Housebound
Didn't find the execution & blending of genres well enough. O'Reilly was irritable & not an appropriate choice for the character. Although hardly similar, the movie reminded me of Rear Window. Could have been better!

A great example of how horror-comedy differs from "horror" that filmmakers couldn't be bothered to put enough effort into it so they don't take it seriously and hope that counts. Housebound is definitely in the first camp, and is the best horror-comedy I have seen in a long while. The Kiwis are really nailing the genre, and Housebound has one of the biggest single laugh out loud moments I've seen recently. Unfortunately as an overall package it doesn't have the non-stop delivery you can want in a top-tier film, but the moments are worth it most definitely.

The minute I find myself being critical of comedies and horrors (or the lack of good ones, as the case may be) two splendid film's come along in quick succession that manages to cut across both genres. After the hysterical Antipodean horror-comedy What We Do In The Shadows - which was hands down the funniest film of 2014 - it's refreshing to see that New Zealand had yet another up their sleeve, as well as a promising new writer/director in Gerard Johnstone. Kylie Bucknell (Morgana O'Reilly) is a wayward young woman who is court ordered to spent 8 months detention in the house she grew up in. What's worse is that she has to suffer her talkative but well-meaning mother who has a strong belief that the house is haunted. Wearing a restrictive tag, Kylie is somewhat trapped in her surroundings as strange and unexplained events begin to unravel. In terms of its structure, Housebound is very different from the satirical vampire comedy What We Do In the Shadows. It's not done in a mockumentary style but instead it channels the old haunted house routine. We've certainly seen many film's over the years that have tried (and failed) to bring something new to this stagnant sub-genre but first time director Gerard Johnstone injects new life into it and skilfully manages to tease something that feels fresh and exciting. For a start, its marvellously shot and Johnstone shows a competent hand throughout. After opening on a hilariously bungled bank job - involving a sledgehammer and a cash machine - he settles down to introduce his contemptuous and free-spirited housebound protagonist who's rebellion against her mother (brilliantly played by Rima Te Wiata) and society in general is put to the side to fight against the unknown. Johnstone cranks up the tension with ease and employs a host of genre traits; from randomly talking toys to secret passageways and the revelation that the house was once a looney bin. Even though he goes for the occasional jump-scare moment, he still manages to pull it off and by maintaining an uneasy atmosphere he keeps you in suspense throughout the film's entirety. What's most surprising, though, is his ability to mix in some deadpan humour which gives the film another layer of enjoyment. It's Johnstone's ability to capture the absurdity in every day moments and objects that bring a real originality to the proceedings. In one of the film's funniest scenes we find the characters fighting each other with anything that comes to hand - a whisk, a cheese grater and... erm... the restraining properties of a laundry basket. What should be a hilarious scene, is indeed one, but it also has an element of danger and that's down to brilliant handling from the director. This really is an impressive debut and with the ability that Johnstone displays, you'd never think this was a first time director. The same could be said for his impressive cast of unknowns. All of them handle their roles with the prefect balance to suit the numerous genres that Johnstone so effortlessly combines. New mileage is found from an old format and future cult status is assured. A surprising success all round and so much so, that an American remake is is already in the works. Mark Walker

A highly diverting blend of gory horror and hilarious dark comedy that works delightfully well on both ends, and it is great to see how it easily moves from one genre to another and from one twist to the next while remaining always fresh, surprising and unpredictable.
See Details