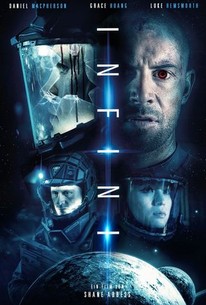 Infini
2015, Sci-fi/Mystery & thriller, 1h 50m
16 Reviews
500+ Ratings
You might also like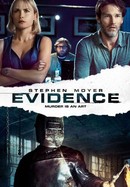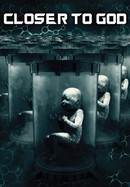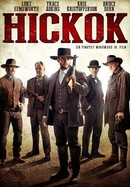 Where to watch
Rent/buy from $2.99
Free
Rent/buy from $2.99
Rent/buy from $3.99
Rate And Review
Movie Info
Members of a search-and-rescue team uncover a global threat after traveling to a mining colony in outer space.
Audience Reviews for Infini
After an awfully convoluted beginning heavy on ugly, clumsy exposition, it proves to be just a cheap rehash of Alien with a modern feel (notice the amount of lens flares) and an atmospheric narrative that collapses almost ridiculously in a nonsensical, incoherent conclusion.

Perhaps the only thing that holds this film back is the fact that it borrows heavily from other sources like Alien(s), The Thing and, partly, even The Abyss. But, honestly, I think the film does a great job at sort avoiding the comparisons. They are present, but not to the point where the film feels like a blatant rip-off of any of these films. In some ways, it's like tribute to these films while also trying to find an identity all its own. It doesn't always work perfectly, but I found parts of this film to be really solid. It's also a film that overachieves, because it, clearly, looks like a bigger budgeted film than it actually is. I think, from some research I've done, that the film cost $200,000 to make and the film yields some pretty impressive results from such a minuscule budget. Granted, it's not like there's a lot of special effects, a lot of it is interiors and some minor CG work, but I think the film looks pretty damn good regardless. Solid cinematography. The film has some pretty interesting ideas but, to me, I don't think there's enough here to justify the film going close to two hours. Not that it ever dragged or felt long or anything, in actuality I thought the film was really well paced, but it's just that I don't think there's enough material here to justify the length. The film finds creative ways around that lack of material to fill up its running length, but I did definitely notice it. At the same time, the film does have some more on its mind than your typical sci-fi-esque horror film. Like everything regarding the 'blob' itself, I got no other way to describe it, and how it wants to evolve and find the alpha among the group in order to go to earth and, perhaps, infect everyone. That's a simplified version of the film's plot, but it does bring up a few interesting questions and the film broaches these subjects with surprising intelligence. The film's ending is definitely gonna be a contentious one. Part of me felt that the ending was like a slap in the face in that everything you saw leading up to it, all the insanity and the deaths and everything, didn't end up mattering. But, in some parts, it also feels like the ending you would expect from everything that you had seen. It leaves you with some questions and not enough answers, but I think it doesn't do so in a way where the film feels incomplete, it's probably bound to inspire some debate. And I thought that was cool. Acting is fairly solid as well. I don't really feel comfortable giving this film 3 stars, cause I wouldn't necessarily call it good, but it's much better than the rating implies. It's actually a fairly decent-to-solid sci-fi/horror film. It's never as good as the films it's inspired by, but, other than that, I think the film does about as good a job as can be expected. Can't wholeheartedly recommend it, but it's worth a shot if you have Netflix.

not sure the repeating of the final speech is required. proof the film lacked that final script review, cool concept though. The acting is quite good but the inconsistency behind the camera is very evident. I wanted to like this and thought some of the acting and story elements work, just a very small portion while the final third crashes into a pile of mess that feels the need to repeat everything twice, what the hell? Not even sure why I thought this might have been good.