It Lives Again
(1978)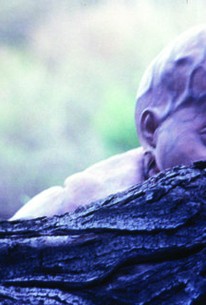 Movie Info
Writer-director Larry Cohen followed his ragged but interesting horror hit It's Alive! with this sequel, which surpassed the original in both creativity and technical expertise. The story opens as another expectant couple, Eugene and Jody Scott (Frederic Forrest and Kathleen Lloyd), are paid a surprise visit by a stranger who turns out to be Frank Davies (John P. Ryan), the father of the original monster baby from the previous film. Davies warns the couple that their unborn child may be similarly at risk, and thereby in mortal danger from a nationwide task force dedicated to destroying the monster infants. Despite their initial apprehension, the Scotts eventually place a tenuous trust in the stranger, who explains that the children are not subhuman animals, but may actually represent the next step in human evolution -- a view shared by members of an underground organization devoted to the protection and study of the children. Davies secretes Eugene and Jody in this group's hideout so that they can attend to the birth of the child in safety. Discovering that their newborn is indeed one of the same mutants, the Scotts undergo a traumatic test of familial integrity, much like that of the Davies family in the previous film. Their emotional turmoil is further compounded by an assault on the compound by members of a rival underground dedicated to eradicating the monster babies, which leads to a grim and violent confrontation. This time out, Cohen is far more assured at the helm, stabilizing his vision with a more elaborate script, higher budget, and good performances. On the downside, the monster-baby FX haven't particularly improved since the previous outing, but Cohen has the good sense to keep the little rubber beasties fairly well-hidden. ~ Cavett Binion, Rovi
News & Interviews for It Lives Again
Critic Reviews for It Lives Again
Audience Reviews for It Lives Again
½
A tame and dull follow-up to the first film. The story progresses with yet more mutant babies being born across America. But more mutant babies didn't mean more carnage or a higher body count for this sequel. Things liven-up at the end but it comes far too late. Disappointing
A continuance of the monster baby story. This time there are more of them. Some good attack scenes, including at a kids' birthday party. Still has that exploitation feeling. They give us a few more glimpses of the creatures and expand their mythology.
Lafe Fredbjornson
Super Reviewer
It Lives Again Quotes
There are no approved quotes yet for this movie.