It's the Great Pumpkin, Charlie Brown
(1966)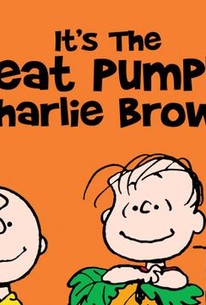 It's the Great Pumpkin, Charlie Brown Photos
Movie Info
This animated production features Charlie Brown and his friends. It's Halloween again, and everyone goes trick-or-treating except for Linus. He will wait for the Great Pumpkin again.
News & Interviews for It's the Great Pumpkin, Charlie Brown
Critic Reviews for It's the Great Pumpkin, Charlie Brown
Audience Reviews for It's the Great Pumpkin, Charlie Brown
Perfect little film for families of all ages. This simple tale as some of the most memorable characters in history, "The Peanut Gang." This group of kids have a blast together, and it is a blast to watch them go about their days/nights in these holiday specials. Here, Linus believes that there is a Great Pumpkin that deliver's toys to children on Halloween night, just as Santa does for Christmas. It's a sweet little tale that really broadens the views that children have on the spirit of the holidays (of many kinds). There is even a few sweet and tender moments (albeit funny) that will have your heart screaming with joy. I love these short stories, and this is definitely not one to miss. As far as kids shorts go, this one is perfect!
This is probably my favourite Charlie Brown movie, it's very unique, I mean who had ever heard of the "great pumpkin" before? It's very funny as usual in the classic Charlie Brown way. If you like the comics and haven't seen the movies this is a good one to start with, especially around Halloween time.
I think I like watching Charlie Brown than actually reading the comics. The characters always do the cutest things, like dancing silently and pinking up. There's something about animation that allows it to manifest the most hard-to-describe emotions. Linus is my favorite with his neverending perseverance.
Jennifer Xu
Super Reviewer
It's the Great Pumpkin, Charlie Brown Quotes
There are no approved quotes yet for this movie.