Jaffa
(2009)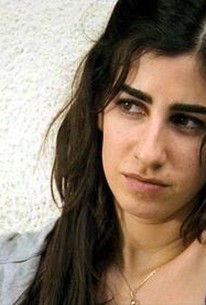 Movie Info
This French-German-Israeli co-production helmed by director Keren Yedaya observes the heartbreaking tragedy that erupts from an affair between a young Jewish woman and an Arab mechanic. Mali Wolf (Dana Ivgy) is the daughter of garage proprietor Reuven (Moni Moshonov) and his wife Osnat (Ronit Elkabetz); Reuven employs two Arabs, father and son Hassan (Hussein Yassin Mahajneh) and Tawfik (Mahmoud Shalaby) at his shop. He shows them basic respect, though an undercurrent of racial hostility bubbles beneath the surface among all concerned. Meanwhile, Mali and Tawfik nurture a discreet relationship -- so discreet that no one else realizes what is happening -- and in seemingly no time, Mali realizes that she is pregnant with Tawfik's daughter, but deliberately avoids telling him. Things come to a head at the shop when Tawfik gets into a brawl with Mali's hotheaded brother Meir (Roy Assaf), ends up killing the young man, and gets shuttled off to prison. Mali breaks up with Tawfik, but decides to have the baby and lies to her parents, informing them that the father is a married man and will remain out of the picture. All bodes well with the child and the family for nine years, until Tawfik gets out of prison, still unaware of the presence of his daughter Shiran (Lili Ivgy). For a stylistic model, Yedaya emulates the approach of slick Egyptian melodramas.
Audience Reviews for Jaffa
Very slow moving drama...but very engaging, and moving, to say the least. The story is well told, and I found myself feeling bad for everyone involved. This is a story of survival, despair, and eventual overcoming. Wonderful ending..
Cynthia S.
Super Reviewer
A solid performance, reuniting two of this viewer's favorite Israeli actresses, Dana Ivgy and Ronit Elkabetz, mark this film that delves into the hatreds and prejudices that exists between Arabs and Israelis on a very personal level. The director, Keren Yedaya, also directed the earlier film starring these two, Or, My Treasure, and has produced another winner. The story hinges on two young lovers who must hide their relationship from their parents and who get caught up in circumstances that tear them apart. The focus is on Mali (Ms Ivgy) and her parents, Rueven (Moni Moshonov) and Ossi (Ms Elkabetz) and the aftermath of an accident that ends one life and forever changes another. The emotions are raw, the hurt suffered by these people is real, and the choices made and their consequences seem authentic. Not a lot of "fun" here, but one that will stay with the viewer long after the credits scroll past. Four solid stars.
Mark Abell
Super Reviewer
Jaffa Quotes
There are no approved quotes yet for this movie.