Kawasakiho ruze (Kawasaki's Rose)
(2010)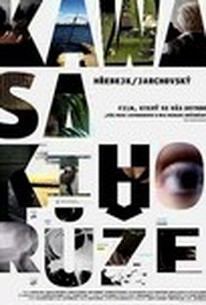 Kawasakiho ruze (Kawasaki's Rose) Photos
Movie Info
A drama about family and politics, the role of memory in relationships, and that of jealousy, arrogance, love, loyalty and betrayal. Pavel, a distinguished psychiatrist is about to receive an award for his life's work and his role as a dissident; his handsome wife and adoring grown daughter are pleased the honor is coming his way. But Ludek, his son-in-law, employed on a documentary crew filming Pavel, resents that his own family, rooted in Czechoslovakia's Communist past, ended up on the wrong side of history --- while his wife's is now la crème de la crème. When Ludek discovers that Pavel may have corroborated with the secret police in order to silence a romantic rival, the plot thickens immeasurably. KAWASAKI'S ROSE considers the ways in which the past never stops informing the present, especially in societies where secrets were the way of life, and professional or personal success could depend upon a single well-placed piece of information, be it true or false. -- (C) Menemsha
Critic Reviews for Kawasakiho ruze (Kawasaki's Rose)
Audience Reviews for Kawasakiho ruze (Kawasaki's Rose)
½
In "Kawasaki's Rose," Lucie(Lenka Vlasakova), a middle-aged woman, is ecstatic to hear that the large tumor removed from her is benign. So, she does not really care that she will be written up in a medical journal. However, she is definitely less than thrilled to hear that while she was sick, her husband Ludek(Milan Mikulcik) had returned to his former lover Radka(Petra Hrebickova), despite their trying to make amends with a large amount of eastern philosophy. Radka is also a producer on a television special about Pavel(Martin Huba), Lucie's father and a psychiatrist, who is about to be awarded the Memory of a Nation Award for his work as a dissident under the Communists. "Kawasaki's Rose" is a worthwhile movie but not an easy one to get a handle on, as the focus and literally the terrain shift so much. The movie starts out political, then turns into a family drama, before getting back into politics with two separate sides of the same story, before eventually settling on family again. If there is a central character, then it is Lucie who is not only caught in the middle of the generations but also the family itself. Through all of this, the one thing that does not change is the movie's interest in memory and how it is recalled, not remembered.(Speaking of which, I had forgotten all about Charter 77.) And in the end, no matter how perfect or evil we may think a person is, the truth is that much more complicated.
Kawasakiho ruze (Kawasaki's Rose) Quotes
There are no approved quotes yet for this movie.